Band students to perform solos, ensembles at concert, competition
The band will compete in their annual solo and ensemble competition at West Texas A&M University on Saturday, Feb. 9. Before performing at this contest, the students will play in an ensemble concert in the commons of Canyon High at 6 p.m. on Monday, Feb. 4. The community is invited to attend the concert free of charge.
¨Solo and ensemble is basically the students picking a solo grade one, two, or three at the high school level, or working with a group of other musicians on a piece of the same grade requirements,¨ assistant band director Luis Hernandez said. ¨The students work on their own with some guidance from directors and the rest of the staff before they perform for a judge at the contest. This contest helps make the individual players stronger because they are playing music which is some of the hardest they have played. For example, a grade one solo is primarily college level music. For the groups, the more experienced the group, the harder the music they play.¨
"
You are able to depend more on yourself and your abilities because you have this experience."
— Lisa Kelch, 10
Sophomore Lisa Kelch has been preparing her solo for two months.
¨My piece is a good medium between challenging and attainable,¨ Kelch said. ¨It is not so challenging that I cannot play it, but it is not so easy that I get bored playing it. Playing a solo is much different than playing with the band. It is nerve-wracking because I am completely exposed, but I like it because it gives me room to grow in my ability to play by myself and it makes me a better musician.¨
Kelch said although aspects of the contest can be challenging, students often make the contest out to be more difficult than it actually is.
¨You go into the room with just you and your accompanist, and my judge last year was very nice and very calm,¨ Kelch said. ¨He was not scary at all. He was very encouraging even though I performed more poorly than I would have liked. He was super supportive. I feel like people make the whole process a lot scarier than it actually is. This contest forces you to be a better player and helps you be able to play more music by yourself and learn more difficult music whether it be by yourself or just in a band part. You are able to depend more on yourself and your abilities because you have this experience.¨
Junior Aaron Neeley has performed in various small ensembles every year of his high school career.
"
I love getting to play a piece with them and growing as musicians and consequently improving the band as a whole because of it."
— Aaron Neeley, 11
¨My freshman year, I performed in a multi-instrument ensemble,¨ Neeley said. ¨We had two trumpets, a trombone and a euphonium. My sophomore year was a French horn trio, and now it is a French horn quartet. My ensemble this year is composed of a senior, two juniors and a sophomore. We are playing a piece called Cornucopia. We are unaccompanied, meaning we do not play with a pianist, and the piece is divided into three movements. Most ensembles go unaccompanied and are multiple movements long.¨
Neeley said working with a small ensemble provides a unique experience and environment in which students learn to work together and improve their musicianship.
¨Having the opportunity to perform with an ensemble really heightens your ability to tune and balance within an ensemble sound,¨ Neeley said. ¨It is really beneficial to be in a smaller, hands-on environment. It improves our skills as musicians more than anyone could really understand, and it improves more aspects of the full-band ensemble than a solo would. The most difficult part of working in a small ensemble is learning how to balance with everyone in volume, tone and tuning. On a smaller scale, those aspects become more prominent because if you don´t nail them, you stick out a lot.¨
Hernandez said the focus of the ensembles is teaching the students to work and grow together.
¨For the ensemble, the biggest challenge is learning how to work with other kids, some of which they may have never worked with before,¨ Hernandez said. ¨The biggest thing for the ensembles is having the students learn how to work as a team and work together. It gets to the point where they start learning more about each other and they can eventually make it work as a team.¨
"
It is a great opportunity for the students to perform and for the community to hear what our students have been preparing."
— Luis Hernandez, assistant band director
Neeley said ensemble rehearsals are student-led and student-motivated.
¨Working with an ensemble is more relaxed than rehearsing in a full-band setting, but the intensity of rehearsals still has to be high,¨ Neeley said. ¨My favorite part about the process is having the opportunity to rehearse with a group of people I know I can rely on. I love getting to play a piece we could not play in full-band, getting to play it with them, and growing as musicians and consequently improving the band as a whole because of it.¨
Hernandez said the ensemble concert is a chance for students to improve and work out any jitters they may have before the contest.
¨The ensemble concert Monday can either be a slap in the face or an affirmation for the group playing and working to their expectations,¨ Hernandez said. ¨A slap in the face for them is letting them know they have not worked on their part as much as they need to, but they still have time to get their parts up to speed. Playing in a group, in public, by themselves can be kind of scary because they have no place to hide.¨
The band encourages the community to attend the ensemble concert and listen to the students perform free of charge.
¨You can come listen to your friends and family members, and you are welcome to stick around to hear all the groups, including our clarinet choir and our jazz band, or you can leave as soon as you hear the ensemble you came to watch perform,¨ Hernandez said. ¨The concert begins at 6 p.m., and the last group is scheduled to finish around 9:30 p.m. It is a great opportunity for the students to perform and for the community to hear what our students have been preparing.¨
About the Contributors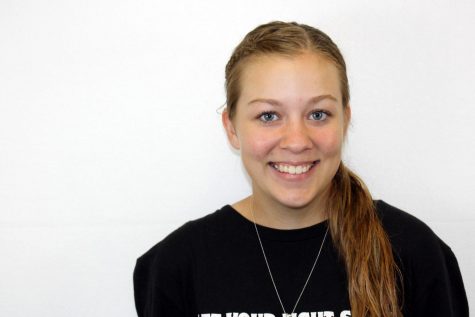 Aryauna Thompson, Staff Reporter
Hello! This is my third year as a staff reporter on The Eagle's Tale staff. I am incredibly excited to yet again work with such an incredible team of journalists. Outside of The Eagle's Tale, I am very active in the Soaring Pride Band, UIL Academics,...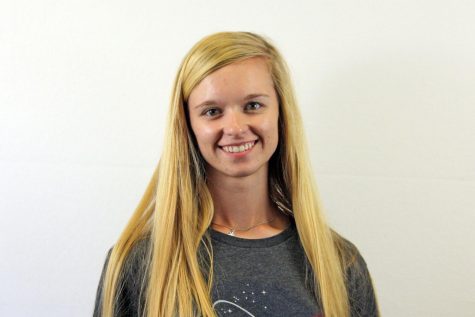 Macy McClish, Editor-in-Chief
Hey! I'm a senior and this will be my third and sadly final year on staff. I am currently one of the three editors-in-chief and the senior drum major for the band. I'm a true coffee addict who loves all the pups. In the rare situation I'm not on the band...