Library mural captures 100 years of history
Faces smile in black and white. As eyes move from left to right, color slowly sweeps into the picture, decorating people and places with purple and white. Students and teachers transform as more than 100 years pass. These are the memories of Canyon High, immortalized in just a few square feet.
As the senior gift from the class of 2015, Sign Design Graphics designed and installed a four-piece mural in the library during the summer. Librarian Cenee Precure pitched the idea for the mural.
"When I first came over here, I wanted to try to incorporate some kind of mural," Precure said. "I thought of different ideas, I looked up different ideas, and I was actually in a business in Plainview when I saw one done that was exactly what I thought would look good here."
Precure contacted Sign Design Graphics and scanned yearbook pictures to the designer.
"
I just think that until they paint over the wall or build a new school, the next generations are going to see it and think, 'wow, that was such a long time ago.'"
— Sarah Bell, 12
"I scanned over probably hundreds of pictures, starting in 1926," Precure said. "The images that I sent started with old black and whites, and then evolved into color contemporary."
The four-piece mural covers the four walls of a center column in the library. The south wall features black and white photos from the 1920s through the 1960s of student life and athletics, the east wall features the Texas flag and school's alma mater, the west wall features a quote from "Dead Poets Society" and an eagle, the school's mascot, and the north wall features photos in color from the 1970s through the 2010s of student life, athletics and band. In the photos on the north wall, senior Sarah Bell is featured walking with friend Sloane Precure.
"Sloane and I grew up together and played sports our whole lives together, so it's really cool that our legacy is going to be there for however long they leave it," Bell said. "I just think that until they paint over the wall or build a new school, the next generations are going to see it and think, 'wow, that was such a long time ago.' It kind of blows my mind."
The structure of the mural's wall covers ductwork, and because of this, the wall cannot be torn down.
"Whether or not we decide to put up something different years down the road, it's not a wall that can leave," Precure said. "There's really not another wall in the library that we could have done that with."
Precure said the mural has become a focal point in the school and many people come to the library to see it.
"I envision big things," Precure said. "I think there's a lot that could be done with it. I think that it could be a good starting point for other places within the school to start doing some of these. It would be great to have a whole athletic mural on one wall."
Precure said the current senior class may look into choosing a mural as their senior gift.
"Overall, I think it was a good design and worked well, and we tried to incorporate different aspects through the years," Precure said. "We feel like we have a good feeling of what Canyon High is all about."
Leave a Comment
About the Contributors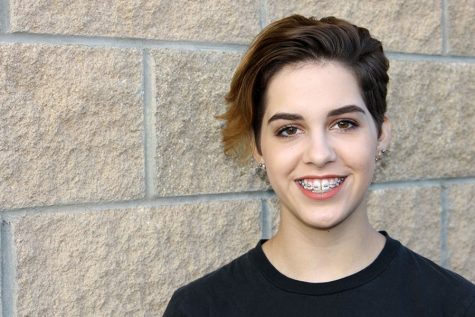 Lauren Allen, Staff Reporter
Hello! My name is Lauren and I am a junior. This is my second year on the Eagle's Tale staff, I am the new co-editor of Key Club, and a member of Chamber choir. I am invested in the arts, and spend my free time listening to K-pop and drawing. I hope...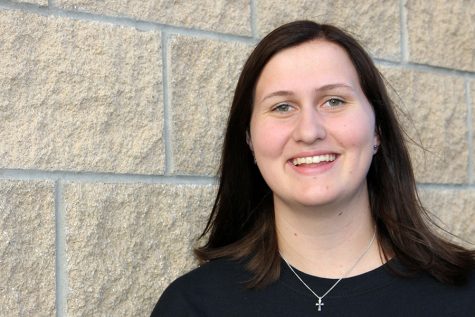 Callie Boren, Fall Co-Editor-in-Chief
Hey! My name is Callie Boren, and I am Co-Editor-in-Chief of the Eagle's Tale. This is my third and final year on staff. I am also the National Honor Society president, senior class president, an officer in the Chamber Choir, and a member of the UIL...