Squeezy Street provides new fruity flavor to Canyon
Squeezy Street Juice Bar, located in the Shops on 5th Avenue, opened on April 16, providing Canyon with a new restaurant to experience. Business hours are 7 a.m. to 8 p.m. Monday through Friday and 8 a.m. to 8 p.m. on Saturday.
Upon first entrance, customers are struck by the bright orange and green walls and pictures of fruit hung sparsely around the establishment.  Baskets of fresh fruit are suspended above the counter, all giving off the impression that Squeezy Street is a healthy place to eat. 
"
The smoothie combinations cost $6.25 at 16 ounces. or $8.25 at 24 ounces.
— Claire Meyer, 10
After reading over the menu with an impressive number of options, I bought two smoothies on my first trip: the Peanut Butter Cup and the If You Like Pina Colada. The smoothie combinations cost $6.25 at 16 ounces. or $8.25 at 24 ounces. While I felt they were a little overpowered by banana, the smoothies were refreshing, sweet and would do just the trick on a hot day.
The stars of the show though, are the acai and pitaya bowls. I was skeptical at first and assumed the bowls were just a another way to eat fruit, but I was pleasantly surprised. First, the bowls are works of art: aesthetic and beautiful. Luckily, they taste just as good. The acai a compilation of different berries, is delicious and complementary to almost any fruit paired with it, thanks to it not being sweet or sour. The bowls are made to order, meaning you can pick out a number of toppings to the bowls to make the experience more enjoyable. Honey adds sweetness and granola adds texture. These make for a good snack or even a healthy option for a breakfast meal. These can be purchased at $6 for a 8 ounce bowl and $8 for 16 ounces. 
The prices in Squeezy Street are a little high, especially for the smoothies. Plenty of cheaper options are accessible to the public, such as Sonic or simply making your own at home. Of course, the customer is paying for the healthier option and the unique ingredients. Alternate options for those with allergies are available upon request.
The service was a bit slow; I waited for my smoothies for close to half an hour, but each one is made from scratch, and the bowls, as mentioned earlier, are made to order. As long as customers are willing to wait for their snacks, Squeezy Street is a perfect place to grab a quick summer treat with friends.
Leave a Comment
About the Contributor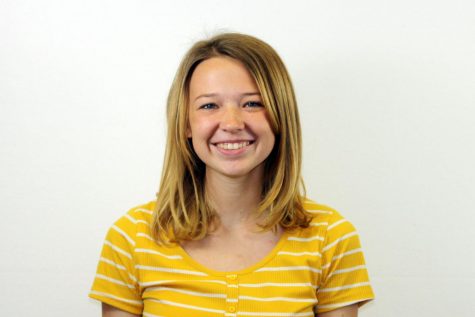 Claire Meyer, Editor-in-Chief
Hi there! My name is Claire Meyer. I am a senior, making this my third year on staff and first as editor-in-chief. When I'm not editing stories in the newsroom, I can be found working at United. In my free time,  I enjoy both drawing and writing fiction...