Eagle's Tale, Soaring Wings staffs review Valentine's Day treats
Members from both the newspaper and yearbook staffs combined to sample and share opinions on some classic Valentine's Day candy as well as some newcomers to the party. Read on for the staffs' comments and to decide which candies you should treat yourself and others with this Feb. 14.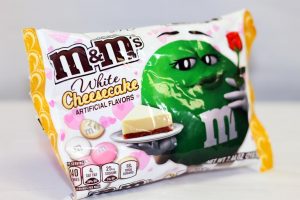 First, we taste-tested M&M's White Cheesecake Valentine's Day Chocolate Candy. Anticipating a burst of cheesecake from the large, pink and white chocolate shell, many staffers were disappointed to find the inside of the candy tasted merely like white chocolate. The candy would have been more enjoyable if it had been marketed as simply a white chocolate M&M's, but the lackluster execution and the hint of another flavor leaves something to be desired. Overall, the staffs agreed original chocolate M&M's were superior, and the flavor was very manufactured, a theme to come in other treats.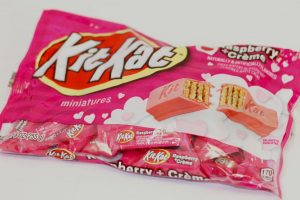 The second Valentine's candy we tried was Valentine's Raspberry Creme Miniature Kit Kat. After trying a couple, the Kit Kats reminded several staffers of Kellog's Special Kay Raspberry Cereal and Kellog's Frosted Mini-Wheats Strawberry Cereal. While they were not bad, there was something off with them. The artificial taste was blatant and overpowered other aspects of the candy, much like several of the other treats we tried. This was a down-grade from the M&M's and made us desperate for a delicious and satisfying piece of candy. For those who are a big fan of the fruity-chocolate mix, these are a good option. However, original chocolate Kit Kats may be the safer route this Valentine's Day.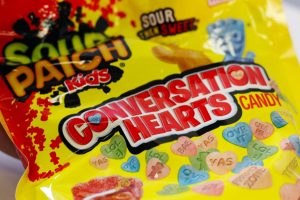 For the next flavor we decided to try a newer candy, Sour Patch Candy Conversation Hearts. What we thought to be a write-off for contender of best candy was immediately proven wrong by the sour and sweet twist on the classic conversation hearts. Even staffers who are not fans of sour candy enjoyed the hearts, and many of us found ourselves grabbing them after tasting some of the other candy options. The main issue we had with the hearts was the chalkiness of the candy once eaten. While easy to snack on, it became quite difficult to swallow once it stuck to our tongues. While most sour candy is not typically considered a staple of Valentine's Day, it was a unique option.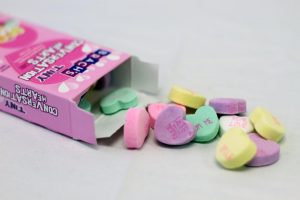 Following the sour version of the conversation hearts, we ate Brach's Conversation Heart Candy. What many consider to be a classic staple of Valentine's Day proved to be considered nothing more than sugar. While the conversation hearts were nostalgic, the taste did not live up to our memories. The words printed on the hearts were often uninspired or unoriginal, and that was when the messages were actually readable. Messages of love and compassion have been replaced with more modern, general notes such as "Goalz" and "Nice." Overall, the staff found the Sour Patch version of the candy hearts to be more desirable.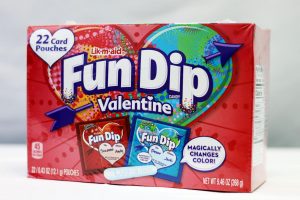 Next, we chose to try Wonka Fun Dip in the flavors of Cherry Yum Diddly Dip and Razzapple Magic Dip. As a classic candy, it was something familiar and satisfying to all sugar cravings. It was nice to enjoy the classic Fun Dip, something which always managed to find its way into our Valentine's boxes in elementary school. The color from the sugary powdered brightly stained both teeth and tongue, but was definitely worth it. The only complaint was that the candy stick was not very enjoyable, but overall, we really enjoyed both flavors.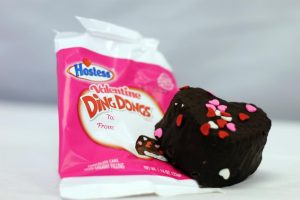 Moving on to other treats, we tried Hostess Valentine Heart Shaped Ding Dong Cakes. Although the red, white and pink sprinkles and heart-shaped figure of the cake added a theme of Valentine's Day, they tasted no different than the original Ding Dongs. One of the only positives was the surprise of the Ding Dongs being individually wrapped, ready to gift to your Valentine. However, for those who love sprinkles, the sprinkles on these treats were poorly distributed, leaving some with just a few small hearts. Furthermore, there was way too little filling inside to fulfill a sugar craving. It was not awful, but certainly not great either.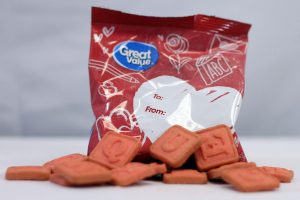 Next, we snacked on Great Value Valentine Pink Alphabet Cookie. The cookie packs are advertised as a healthy alternative to mainstream Valentine's candy, and while the cookie is a light pink, a few staffers were awaiting a strawberry flavor from the cookie, only to be surprised by the lone flavor of shortbread. Nonetheless, the cookie was enjoyable, and the fact the cookies had alphabet letter imprinted onto them was fun when trying to spell out Valentine's-themed words. While not an obvious candidate for a Valentine's Day treat, many staffers agreed the Great Value snack was the best of the group.
While it was fun to try a mix of new and classic Valentine's Day candy and treats, the staffs came to the conclusion the classic versions of the candies tended to be better than the newer products. Many of the options would taste better if more thought had been put into actually refining the products. While there is some exception to this, such as the Sour Patch Conversation Hearts, the flavors of most of these treats convinced us companies simply wanted to push out a Valentine's Day related candy to go on shelves immediately after Christmas.
Leave a Comment
About the Contributors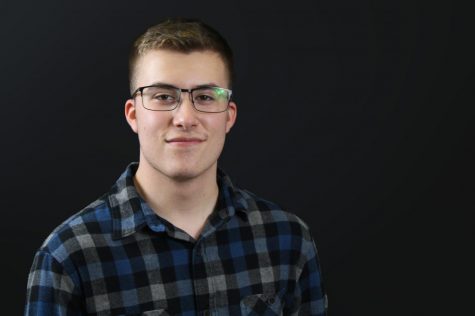 Blake Loria, Editor-in-Chief
Howdy! I'm Blake Loria, and I want to pursue a career in journalism, so I am honored to be serving as editor-in-chief for my third and final year on staff. As a senior, I am quite involved around Canyon High, so when I am not editing or practicing for...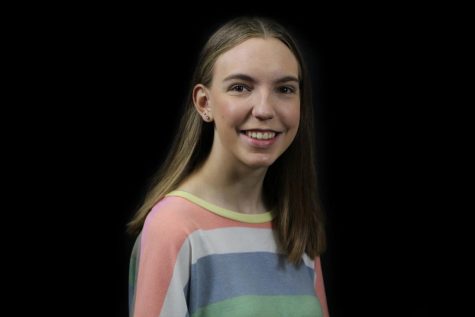 Hannah Backus, Editor-in-Chief
Hello! My name is Hannah Backus, and I am a senior. This will be my third year on The Eagle's Tale staff and second as Editor-in-Chief, and I am so excited to be serving the students of Canyon High once again. Alongside newspaper, I am co-president of...