'Recreation' eating experience offers retro taste
From delectable burgers to the latest gaming titles, Recreation, located in The Shops at 5th Avenue, is an eating experience hard to forget.
A retro atmosphere envelops customers as soon as they cross the threshold. Arcade cabinets line the wall, and 90's themed Styrofoam cups hold the drinks. The atmosphere is a crucial part of the experience and greatly adds to the overall enjoyment. The restaurant also has a fully-stocked bar for patrons above the legal drinking age.
The most important part of any meal is the food, and recreation doubles down with amazing specialty burgers, as well as a large selection of specialty tacos. My personal favorite is "The Hangover." It is like any other cheeseburger but also has a fried egg and hash browns leading to a wonderful combination of flavors. While a bit messy, this mammoth of a burger stands out from the rest. Besides the burgers, Recreation serves a large selection of tacos and other food items such as sweet potato fries.
"
The most important part of any meal is the food, and recreation doubles down with amazing specialty burgers
— John Flatt, 11
Recreation's main attraction, however, is the collection of games which line the west wall of the building. Recreation has six arcade cabinets, a table with a built-in arcade screen, and an XBOX One for the enjoyment of paying customers. All six cabinets, as well as the table, have a wide selection of classic arcade games, while the XBOX contains more recent hits such as Fortnite Battle Royale and Mortal Kombat X.
One concern for this arcade/restaurant combo are its rather steep prices. The hangover is priced at $8.99 which can easily spike a few dollars with the addition of fries and a drink. The trade off for the large price tag is all of the arcade cabinets, which are are set to free play meaning they do not require money or tokens to use.
While a bit pricey, Recreation is a welcome addition to Canyon's restaurant scene and a unique and enjoyable eating experience for people of all ages.
Leave a Comment
About the Contributor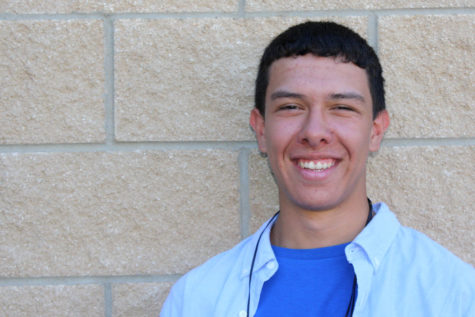 John Flatt, Video Editor
Hey there, I'm John Flatt, the video editor for The Eagle's Tale. I play the alto saxophone in the band, I'm an Eagle Scout, and I'm looking forward to spending this year with all my friends here on the newspaper staff.  I hope to entertain and...