Bittersweet nostalgia
Editor-in-chief reflects on holidays post-graduation
Hang on for a minute...we're trying to find some more stories you might like.
Glitter rains down onto ceramic houses and stores of the village and its inhabitants as I create flurries and snowbanks here and there. The flakes plaster to the floor, and I know I will find small pieces stuck to my clothes and in my hair for days to come. In the background, my nana hums softly to the music playing from the TV while she arranges more Christmas decor and packs the empty boxes until it is time to put the snow village away for the year.
Flash forward a few nights. My dad and I banter as we pull out the Christmas tree, arguing over who would have to fluff the most branches since neither of us enjoy the task. We take long pauses to stop and quote scenes from "Elf" (which, in the words of my dad, is a cinematic masterpiece). Eventually, we get the tree up and ready to decorate with lights and ornaments, and my mom comes in to offer help. We decorate the tree, and mom pulls out and unwraps each ornament individually so we can "ooh" and "aah," reminiscing over who made what, when we got it or why we loved it so much.
These are happy memories. There's no denying that. But at the time, my happiness was also tainted with a smidge of sadness. I realized this year was the first my sister had not been home to decorate the snow village with my nana and papa or decorate the Christmas tree with the rest of us. Because of her busy schedule and having to make the rounds of visiting her family and her husband's family on Christmas, she would not be able to celebrate with my mom, dad and me until the day after Christmas.
I realized although I will be able to come home for the holidays next year, nothing will be the same. I won't be able to randomly make cookies with my mom whenever we crave something sweet or crack up at funny seasonal movies with my dad when he gets home from work. Since I will move five hours away, nothing will be the same again.
I understand a form of these memories will still happen. Going to college does not mean I can no longer partake in family traditions, but there will come a time when I live somewhere else, and have to miss some of those things which made my childhood Christmases feel magical.
"
I get the fuzzy warmth tinged with a sadness only nostalgia can bring."
— Katelyn Spivey
Snapshots of my childhood flash through my head, and I get the fuzzy warmth tinged with a sadness only nostalgia can bring.
But. After simmering on my sadness at the loss of my childhood, I realized the memories I make in future Christmases will continue to feel magical, especially in the moments I might have looked over before. The little moments–lying on the couch watching silly Christmas movies with my dad late at night, marshmallow fights with my sister, seeing Christmas lights with my mom–are ones so precious in my heart. These are common moments in the holiday season and ones I never thought to cherish before since they happen so often.
Although Hallmark movies like to promote "Christmas epiphanies" as giant realizations which benefit the whole town and inspire others to never take for granted the holiday season, my epiphany was small and happened over a few weeks. It will most likely continue to develop as well. Unlike the movies, my life and "Christmas epiphany" will keep going past Christmas through New Year's through my birthday and on for years to come. Although I am sad when remembering my favorite childhood holiday memories, I look forward to the new memories: ones of my happy, cheerful, smiling family enjoying our moments together because we finally understand how precious those little moments are.

About the Contributors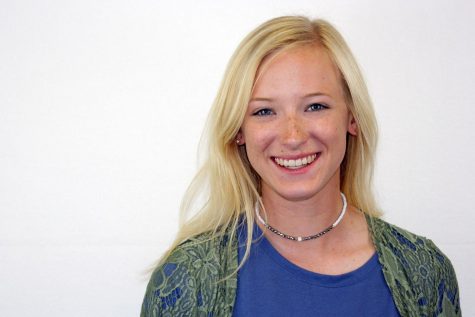 Katelyn Spivey, Editor-in-Chief
Hi there! I am a senior, and this is my third year on staff and second as editor-in-chief. I am choir president and a member of the varsity and show choirs,...
Claire Meyer, Associate Editor
Hey hey! I'm Claire Meyer, a junior. I am thrilled to be returning to The Eagle's Tale as associate editor. When I'm not practicing for UIL academics...