Winging It: Episode 14
The "Winging It" podcast is back for the 2020-2021 school year with a new host and format. In her debut episode, Soaring Wings Yearbook Editor-in-Chief Kodi Hicks interviews homecoming king Landon Finke and homecoming queen Chloe Callahan about their crownings.
Those interested can listen to "Winging It" on the Podbean App and YouTube and can now stream the podcast on Spotify. Follow @eaglestaleeds on Instagram for updates regrading the podcast and message us or send an email to [email protected] with any comments or questions.
Leave a Comment
About the Writer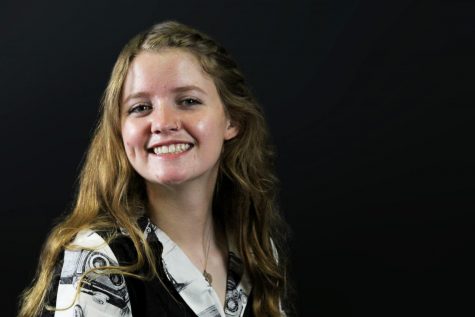 Kodi Hicks, Staff Reporter
Hello, world! My name is Kodi Hicks, and I am co-editor-in-chief of the Soaring Wings Yearbook. Along with running the yearbook, I am the host on our podcast, "Winging It." I have a passion for writing, and I can't wait to get to share my work with the...