Frausto to advise, coach Eagle's Tale, Soaring Wings staffs
Reminders of upcoming deadlines are scrawled on the whiteboards, cameras and equipment fill the cabinets and students move about the classroom: interviewing, writing and seeking advice. Moving on from fifth-grade science, journalism teacher Jasinia Frausto submerges herself back into the fast-paced world of journalism.
Frausto grew up in Canyon, Texas and graduated from West Texas A&M University with a degree in mass communication. Before beginning her teaching career, Frausto worked in marketing and communications for non-profit organizations, magazines and newspapers. Frausto taught fifth grade science at Canyon Intermediate before transferring to Canyon High. Frausto said after meeting her husband, a teacher and coach, her interest in teaching piqued, and she went back to WT to get her teaching degree.
"Coming to Canyon High School was always the ultimate goal," Frausto said. "I got into teaching kind of by accident, but journalism has always been my passion, so I wanted to mix the two things that I'd fallen in love with together, and that is what this position is."
Frausto said she was excited to be back in the journalism world after six years away from the field.
"
Ultimately, it was when I was doing journalism things I was the happiest."
— Jasinia Frausto, journalism adviser
"While I was at WT, I was the editor of their newspaper," Frausto said.  "I participated in student government; I did a lot of different things and a lot of different clubs, but ultimately it was when I was doing journalism things I was the happiest. I knew that I needed to stick with it."
As a part of her job, Frausto advises Canyon High's online publication, The Eagle's Tale, and The Soaring Wings Yearbook.
"I get to be a coach and really push students journalistically or thinking outside of what they've always thought," Frausto said. "I get to provide some insight, and I get to let them see just how big the world is. Journalism can really help you no matter what profession you choose to follow."
Frausto said she considers herself to be extremely competitive, especially when it comes to journalism.
"When I compare it to being a coach, it's because I always want to be the best at every single thing I do," Frausto said. "I just want to see the foundation Mrs. Smith has left behind is both honored and used as a stepping stone to move forward to do really great things."
Leave a Comment
About the Contributors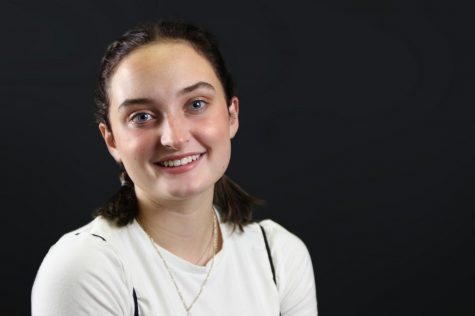 Brooklyn Pernell, Staff Reporter
Hey! My name is Brooklyn Pernell, and I am a junior. This is my first year on newspaper staff and my second year on yearbook staff. I am so excited to cram as much journalism into my life as possible, filling my life with stories, captions, and photos....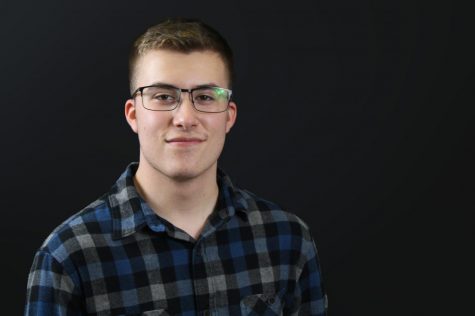 Blake Loria, Editor-in-Chief
Howdy! I'm Blake Loria, and I want to pursue a career in journalism, so I am honored to be serving as editor-in-chief for my third and final year on staff. As a senior, I am quite involved around Canyon High, so when I am not editing or practicing for...