'Finding Hank'
Author discusses inspiration for iconic series
A line of admiring fans forms throughout the standing bookshelves of The Burrowing Owl. At the end, there is an opportunity to speak with the childhood hero of hundreds of readers. For hours, variants of "I grew up with your books" serenade the little room where the author sits, pen in hand, signing. 
Burrowing Owl Books in Canyon and Amarillo hosted "Hank the Cowdog" author John Erickson's signing Nov. 16, 2019.
"The books that I write most are 'Hank the Cowdog' books," Erickson said. "They're narrated by a dog who has delusions of grandeur and isn't very smart. And it sounds unlikely as a subject, but somehow it works pretty well. Hank is a funny guy; he doesn't know it, he doesn't try to be funny, but he's funny by just being himself."
Hank the Cowdog is a fictional series of 74 novels. Erickson said his experience as a rancher at the LZ ranch inspired the stories.
"The dog I had in mind was an Australian Shepherd that lived on a ranch in Oklahoma when I was cowboying up there," Erickson said. "He was several bales short of a full load of brains and was always being screamed at by the cowboys, but he never understood why they were yelling at him because he thought he was head of ranch security and doing his job."
Erickson grew up in Perryton, Texas, where he was involved in football and fine arts.
"
I don't think it ever occurred to my parents, or anyone else in our community, that a kid from Perryton could be a writer."
— John Erickson, author
"It was excellent preparation for what I have ended up doing," Erickson said. "The 'Hank' stories are kind of a performance medium. Instead of advertising to find customers, I went out and read my stories aloud to audiences, and I perfected the ability to do the voices of the characters to make them entertaining."
In his latest work, "Finding Hank; the Most-Often Asked Questions About Hank the Cowdog," Erickson said he wanted to become a rancher at a young age but never intended to become an author.
"I don't think it ever occurred to my parents, or anyone else in our community, that a kid from Perryton could be a writer," Erickson said. "Even so, my mother was a good storyteller and my most important teacher. She instilled in me a sense of vocation, the idea that there was more to life than me, and that I should protect my talent and use it to serve others."
Erickson, who recently concluded the book tour for his most recent book, has written 23 non-"Hank" titles, in addition to several hundred articles. 
"When I wrote the first 'Hank' book, I didn't expect to write a second one," Erickson said. "When I did, I never thought it would become a series, and I never would have dreamed that by 2019, we would have 74 of them. I continue to enjoy writing these stories. I am fascinated by Hank's quirky personality and find him endlessly fascinating."
View Comments (1)
About the Contributors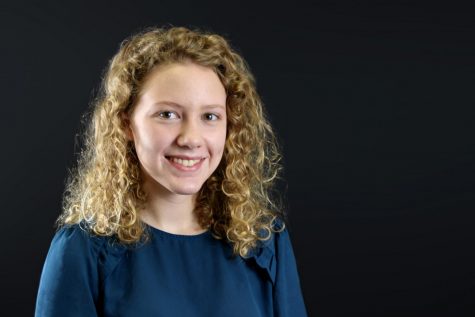 Abigail Bell, Managing Editor
Hi! My name is Abby (with a "y"), and I am elated to be managing editor this upcoming year. This will be my second year on staff, and I consider myself extremely lucky to be a member of this awesome team. I am a junior this year and am one of three drum...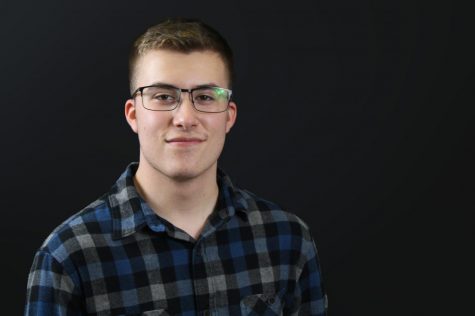 Blake Loria, Editor-in-Chief
Howdy! I'm Blake Loria, and I want to pursue a career in journalism, so I am honored to be serving as editor-in-chief for my third and final year on staff. As a senior, I am quite involved around Canyon High, so when I am not editing or practicing for...