Sophomore places first in speech contest, wins free trip to Washington, DC
Laughter then applause erupts from a small room full of judges and eagle-eyed spectators. A wave of relief passes over the speaker. 
Sophomore Josiah Kinsky placed first at the Swisher Electric Cooperation speech contest Monday, Oct. 7, winning an expense-paid trip to the Government-In-Action Youth Tour in Washington D.C. June 17-26, 2020.  
An electric cooperation (co-op) is an organized group of electric companies that work together to provide electricity to rural areas. Kinsky said co-ops from around the country host a speech contest to spur thought about the companies' missions. Participants must be prepared to answer questions about the Swisher Electric Co-op in front of a panel of three judges.
"
When I gave the speech in front of the audience and they laughed, it made me relaxed."
— Josiah Kinsky, 10
"We each answered the questions, then gave our speech," Kinsky said. "My speech was over the topic 'If I had one electrical appliance or device what would it be and why?' I spoke about a toaster. It was about how the toaster could be used in the apocalypse."
Kinsky said he chose to do a humorous speech because he wanted people to laugh and enjoy his performance.
"My three points were the technology of the toaster, the different types of food you can prepare with it, and the tranquility of your life with a toaster," Kinsky said. "I don't usually get scared before speeches, but I got really nervous. When I gave the speech in front of the audience and they laughed, it made me relaxed. I was really just trying to have fun and work on my speaking ability."
Although the competition is not affiliated with University Scholastic League (UIL), Kinsky said the contest was important to him.
"This was a very big contest for me, especially for the price of it," Kinsky said. "It didn't feel tied up by the rules and regulations UIL has. It had a little more life to it. The other speeches I saw were very emotional. The girl who ended up placing alternate talked about using her phone to help other people. I felt like the competition was very good."
Kinsky will attend the youth tour with the second place winner Kelli Anne Lamm from Kress High School.
"
Knowing law makers and how the country functions there is just awe-inspiring."
— Josiah Kinsky, 10
"We stay in Austin for a while, and we visit the Texas Legislature," Kinsky said. "They pay for the flights, pay for the food, and give us money for souvenirs. Then we fly out to D.C. We get to meet our state representatives. Knowing lawmakers and how the country functions is just awe-inspiring."
Kinsky said he plans on competing again and on going into public speaking as a career.
"I usually compete in Cross Examination Debate and Congressional Debate, but I had so much fun doing a competition like this," Kinsky said. "I'm looking to become a politician in the US House of Representatives or in the Senate. I'm really excited to just meet the people who are lawmakers. If I get to see the face and see the person, I might get to see what I want to do with my life."
Leave a Comment
About the Contributor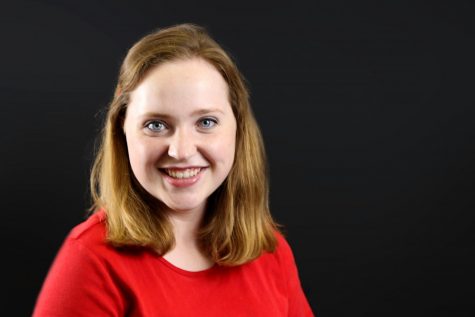 Caroline Ragland, Staff Reporter
Hi guys! I'm Caroline, and this is my fourth year in the journalism program and my third year writing for The Eagle's Tale. I am so excited to get back to working for the paper and writing about the wonderful people here at Canyon High as a senior....