A guide to prom
Staffer provides advice for prom preparation.
With prom right around the corner, it's important to make sure your night is not only fun but well-planned. A poorly executed prom can lead to disaster. With a few tips, however, it can be showstopping.
Of course, the most vital part of prom is the outfit. Many girls start shopping for their dress and shoes several months beforehand. Color is always a significant choice, along with the cut. Most of the time, these are based on personal preference.  It is also important to match your date's tie to your dress. Comfort is also an important factor, especially in shoes. Heels that are too high or flats that are too small can make for a very long night.
Dresses can be very expensive or very cheap, depending on the brand and quality. Tuxes are often rented and can be anywhere from $150 to $200. Everyone has their own budget though, and there is no reason to feel forced into something out of your price range. Prom is about having fun, after all, not about spending money. However, the sooner you have your outfit set out and paid for, the better.
"
If you need inspiration for cosmetic purposes, Pinterest is a great place to start."
— Claire Meyer
Accessories should also be considered in the process of choosing an outfit. Many people like to have their jewelry,(necklaces, earrings, and bracelets) and hair adornments correspond with their dress. If you are going on a more traditional route, corsages and boutineers can be purchased from a local florist. As many dresses don't have pockets, ladies may have to consider bringing a clutch or stuffing their possessions into the pockets of their date.
Hair, nails and makeup appointments should also be scheduled far in advance for the day of prom. If you need inspiration for cosmetic purposes, Pinterest is a great place to start. Hair can be a tricky thing and can be anything from a classy updo to a beautiful down hairstyle depending on the neckline of your gown. Those with shorter hair should think about freshening up their cut. If you're unsure about what would look best, most hairstylists can provide their professional option. However, it's best if you provide several pictures of what you want.
Makeup is another difficult task to accomplish, and looks vary from natural to high glam. Again, if you've hired a professional to help out, have several images prepared as references. If you plan to do your makeup or have a friend do it, try to practice the look you're hoping for early on, so you can work out any issues before the big night.
"
Overall prom has many components to it, and without a proper game plan, can be daunting."
— Claire Meyer, 11
There is more to prom planning than just looks though. Most proms are preceded by pictures and a nice dinner. Make a reservation for dinner, especially if it's a particularly high-scale event. Choose a photographer and venue. If you are attending prom with a group, it's significant to confirm these choices with your friends. Weather should also be taken into account, as it can make both photography and travel quite treacherous.
Speaking of travel, there are several options available. Limos and party buses can be reserved ahead of time. Carpooling with friends is a cheaper and more viable option. If you plan to pick up your date in your car, clean it to make a good impression. No one wants old ketchup rubbing off on their dress. Picking up a date can be nerve-wracking, but politeness and kindness will go a long way.
When you reach the prom, there are a few tips to remember. Drink lots of water, especially if you're on the dance floor. Dehydration can lead to more serious issues. Most everyone wants to enjoy their prom, so be sure to include everyone, especially your date.
After-prom takes some organization too. If there are parties in the vicinity, know where you're going, and what will happen when you get there. Prom is about enjoying yourself, but safety is a key factor as well. Be smart and safe. If there is a curfew, be sure to follow it. Of course, with the end of the night, comes the responsibility of returning the rented item on time to avoid late fees.
Arguably the most important thing about prom is buying your tickets. Get them early to avoid a hassle later. For Canyon High School students, prom tickets can be purchased on My Payments Plus.
Overall prom has many components to it, and without a proper game plan, can be daunting. However, the most important thing is to have fun and enjoy the moment. Prom is a treasure trove of memories and experiences to be had, it just takes a bit of foresight to get to them.
Leave a Comment
About the Contributors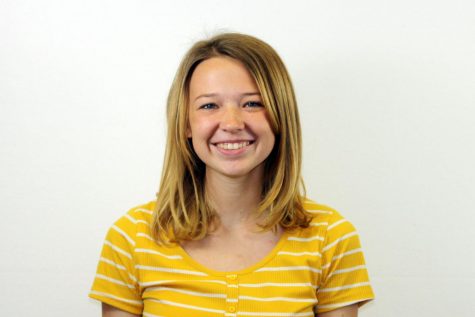 Claire Meyer, Editor-in-Chief
Hi there! My name is Claire Meyer. I am a senior, making this my third year on staff and first as editor-in-chief. When I'm not editing stories in the newsroom, I can be found working at United. In my free time,  I enjoy both drawing and writing fiction...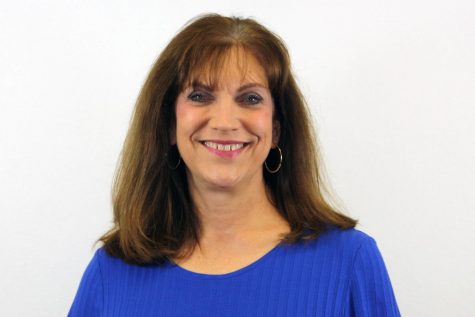 Laura Smith, Adviser
I'm the adviser of the Canyon High newspaper and yearbook staffs, and I love starting my day with this talented staff. We hope you'll join us daily for new content. I'm a graduate of Texas A&M University where I studied Secondary Curriculum and Instruction...