Boys basketball season ends in regional quarterfinals
After competing against Lubbock-Estacado in the third regional quarterfinals Friday, Feb. 26, the Canyon Eagles basketball team season rounded to a close, losing 50-46.
The season concluded with an overall record of 17-6 and a district record of 9-0, finishing first in district. Head Coach Travis Schulte said COVID-19 had little effect on the season aside from canceling tournaments.
"We had a great season this year," Schulte said. "We had six seniors on the team who provided a ton of leadership. It was really cool to see them go through the seventh grade all the way through their 12th-grade year, then finish with one of the best seasons we've had in a while."
The team advanced to the Quarterfinal playoffs after competing against Sweetwater at District (58-38) and San Elizario at Area (50-37). Schulte said coaching the team is an impactful way to make a living.
"Our main goal is that we turn out good men–that we're helping young men be better boyfriends, be better husbands in the future, be better fathers in the future," Schulte said. "We want to have great Christian men, and we want to help them as they as they go into the next chapters of their life to be good employers or employees or whatever walk of life they choose. By trying to lead, and by trying to have a positive influence on these guys, I get that back in return."
Seniors Brock Corman, Reid Rousser and Joe Shaw acted as captains for the season.
"
Our coaches always talk about building a foundation for the team.
— Brock Corman, 12
"I feel like we had a lot more chemistry," Corman said. "We're all closer to each other than last year's team, and that was a big reason we went out first round last year. Our coaches always talk about building a foundation for the team. Hopefully this next couple of years, these kids can keep building up."
Corman, who played for varsity part-time as a sophomore and joined full-time as a junior, was voted District Co-Offensive Player of the Year.
"My whole life, I've been a straight shooter," Corman said. "These past two years, I turned it into where I drive it a lot more. My favorite game was the Hereford game. We went into overtime with them because Reid [Rousser] hit a shot at the buzzer to take us to overtime. We ended up hitting some big shots and free throws to pull us ahead and win the game. "
Sophomore Kemper Jones said the loss of their final game was a surprise.
"
I was proud of how hard we played and how far we had come from the beginning of the season.
— Kemper Jones, 10
"Our final game felt amazing up until the end of the fourth quarter," Jones said. "We were confident, and it really felt like we were going to come through and win and reach our goal of making it to the regional tournament, but the end of the game ended with a heartbreaking loss by four points. After the game, we were so close and it felt like we really could have won, but I was proud of how hard we played and how far we had come from the beginning of the season."
Jones played on the Varsity team as a freshman and was voted All-District Co-MVP.
"That was one of my goals coming into the season," Jones said. "At the start of the season, I felt like I wasn't doing as much as I needed to earn it, so I had to work a lot harder. I was coming into the season off a torn ACL, so I had to work really hard to regain strength and confidence just to get back to where I was and then surpass where I was."
Jones said he hopes his peers and family members see this season as a great success and a huge step in the right direction.
"I will remember this season as a great season where we became a family and I had a really fun season full of adversity," Jones said. "Our team motto this year was F.I.<S.T., which means that five individuals are less than a single team. Our goal was to cross the less-than sign and become more of a team and a true family, and I think we really did that towards the end of the season."
Leave a Comment
About the Contributors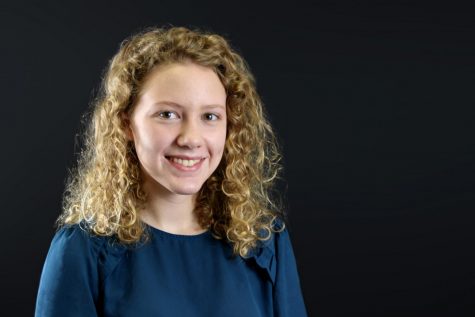 Abigail Bell, Managing Editor
Hi! My name is Abby (with a "y"), and I am elated to be managing editor this upcoming year. This will be my second year on staff, and I consider myself extremely lucky to be a member of this awesome team. I am a junior this year and am one of three drum...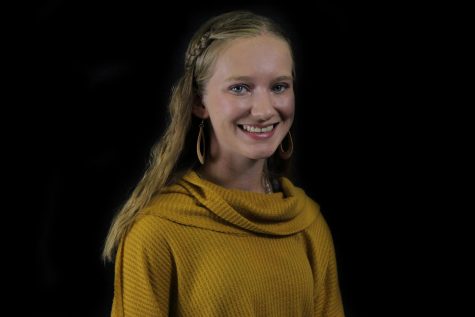 Laura Gill, Associate Editor
Oh, hey there! My name is Laura Gill, and I am a senior. I look forward to being Associate Editor of The Eagle's Tale this year. I am on the leadership team for the Soaring Pride Band, and I am in the Canyon ISD PRO Program. I am also involved in the...