Tennis team plays in regional semi-finals
The varsity tennis team will compete in the regional semi-finals and finals in Abilene Oct. 24 and 25 after advancing through the quarterfinals Oct. 22.
The tennis team traveled to face San Elizario out of El Paso Tuesday, Oct. 22 and came out on top as quarterfinal champions. Junior boys singles and doubles player Bryce Ware said his friendship with his doubles partner Shane Neal has helped them come this far.
"We're pretty good friends off the court," Ware said. "It helps on the court to keep each other relaxed and help us play the best we can."
Senior boys singles and doubles player Tate Bartley said the previous trip to state was a great experience for the team.
"
I just really hope that we get back to state; that's my ultimate goal."
— Tate Bartley, 12
"I would love for us to see everybody at state," Bartley said. "Last year was so much fun. I mean we got to all travel together, and we became a really small, tight-knit family.
Ware said their experience will give them the edge over the teams standing between them and the state tournament.
"I think we are ranked pretty high in the state," Ware said. "We've been there before. No one else in this region that we still have to play has, so I think we have the advantage."
Bartley said that although last year's team was talented, they couldn't come away with a win at state.
"We were a very strong team in 4A but we ended up falling to Fredericksburg," Bartley said. "We had four tiebreaks going on whenever we lost, so we could have won state. It was that close."
Bartley said this year he hopes the team will have the opportunity to compete at state again.
"I just really hope that we get back to state; that's my ultimate goal," Bartley said. "That's what a lot of the people on the team want, and it would make a lot of people proud."
Leave a Comment
About the Contributor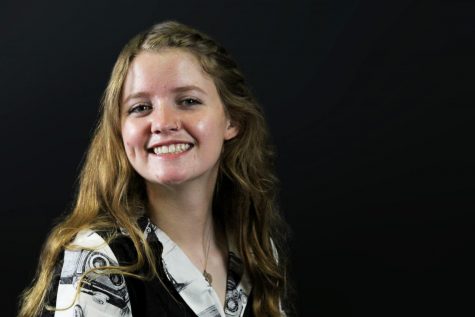 Kodi Hicks, Staff Reporter
Hello, world! My name is Kodi Hicks, and I am co-editor-in-chief of the Soaring Wings Yearbook. Along with running the yearbook, I am the host on our podcast, "Winging It." I have a passion for writing, and I can't wait to get to share my work with the...