Powerlifting team to compete at Borger
The powerlifting team will compete at the Borger invitational meet Feb. 14.
Competing students have three attempts apiece to lift as much weight as possible in bench presses, squats and deadlifts. After the Borger meet, the team will advance to the regional meet in early March. Sophomore Cash Page, who also plays football, said he was invited to attend a meet by football and powerlifting coach Billy Rushing.
"It's fun to compete with something I do on a daily basis," Page said. "Coach Rushing invited me to do it because he saw I was doing good with weight lifting in general because I play football. I was lifting on my own time with the football team, and he saw I was doing good, so he invited me to go to [a meet], and I started loving it from there."
Junior Brooke McKinney was introduced to weight lifting after joining track.
"I figured out I was good at it and really liked it," McKinney said. "It was a way of getting rid of anger–if you're angry, just lift a bunch of heavy weights. I wanted to do a second sport, and powerlifting was an option, and my stepdad is a powerlifter, so he was like, 'Let's try it.' I got started in it my sophomore year and made it to regionals."
Sophomore Shane Whitworth also joined this year after lifting in football.
"I've only been to one meet, but one of the challenges I had was the form and how they are strict with it," Whitworth said. "In football, we train more explosion lifts. In powerlifting, they're more stop and press."
McKinney and senior Brie Mowry work together as the sole members of the girls powerlifting team.
"
It doesn't matter how far from them you are; you can hear them screaming, 'You can do this!'"
— Brooke McKinney, 11
"We're in different weight classes, so usually when someone is lifting, the other person's not," McKinney said. "We're able to sit right there, and if something's wrong, we're right there to fix it. It doesn't matter how far from them you are; you can hear them screaming, 'You can do this!'"
McKinney said working and competing together with Mowry bonded their families.
"Last year for regionals, her dad showed us good places we could all go eat together," McKinney said. "We're really good friends, and powerlifting really helped with that. Spending all that time together all day long, you learn to like each other, and you become friends, and your families hang out. It's great."
Though McKinney encourages Mowry, Page said his motivation comes from Rushing.
"A lot of times we'll do a lift, and then he'll move us up a lot more than we expect," Page said. "You have to stick yourself through it because you can always do more than you think you can. Your mind is your limit."
Page said his time in powerlifting matured him.
"Powerlifting is a lot of struggling," Page said. "You fail a lot because you're always setting yourself up for failure, but once you get it, it's a great feeling. I feel like you can connect that a lot to life."
McKinney said although the powerlifting team is small, it is just as important as the others in the school.
"Any encouragement from outside people helps," McKinney said. "All the football guys want people to come to their football games because they can hear them in the stands cheering them on, and it's the same for us. We can hear you cheering us on. We want to be heard, and just know that we're here."
Leave a Comment
About the Contributor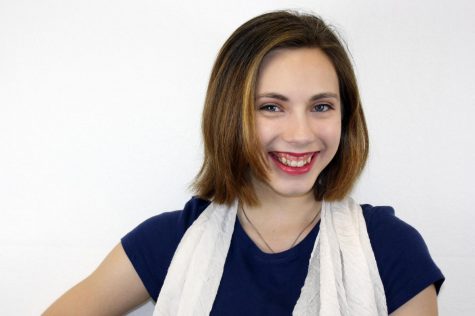 Erin Sheffield, Editor-in-Chief
Hullo! I'm a senior in my third year on staff and my second year as an editor-in-chief. You can catch most of my work in the news and blogs sections. When I'm not around the school with a camera and a press pass, I spend my time in choir, musical, various...