Both cross country teams to compete for state titles Nov. 2
The boys and girls cross country teams will finish their seasons at the UIL Class 4A State Cross Country Meet Saturday, Nov. 3 at Old Settlers Park in Round Rock. The girls will race at 1:20 p.m., and the boys will race at 1:50 p.m.
The boys also won the District 3-4A meet with 21 points and placed second at the Region 1 Meet with 78 points. The girls team ranked first in the state for 4A since the beginning of its season in August.The Lady Eagles consistently carried three freshman on their varsity team, led by Breanna Stewart placing first for Canyon all season. The girls won the district meet with 20 points and the regional meet with 33 points, beating Decatur by 61 points.
"
I think cross country is the biggest team sport there is because every runner matters."
— Ray Baca, head coach
"I knew based off the times the freshmen were running last year, they would be fast when they got to high school," head coach Ray Baca said. "There's always a fear with new girls on any sports teams that the chemistry won't be right, and they won't gel together. I knew this year would be different as far as the leadership goes, but I had a talk with all eight seniors. After that talk, I felt like the way our seniors lead changed."
Baca said the girls started caring about each other as teammates and as friends, treating each other like family members.
"I think cross country is the biggest team sport there is because every runner matters and every runner has the same job," Baca said. "In basketball, you can have four really good girls and be fine, whereas in cross country, every single girl down to the eighth and ninth runners matter. What makes really good cross country teams is the fourth, fifth and sixth runners."
The fourth, fifth and sixth runners for the girls change from week to week.
"I think a huge part of our success is that our girls are so tight," Baca said. "They are always competing each week with one another. Moving down to 4A, we still raced big schools. When we went to Keller where we raced only 5A and 6A teams and won, that's when I knew this team was going to be really good."
"
They are hardworking athletic, girls who have good team chemistry together."
— Ray Baca, head coach
When Canyon High School moved to 4A, girls cross country moved to a two-mile race as compared to their previous three-mile race.  
"I was way more excited going into the season knowing our race was a mile less," senior Caitlynne Speegle said. "I'm more of a sprinter, so I like the two mile race much better. 4A has been weird because we didn't know how these girls run, but our biggest competitor at state will be Bandera since they've won the last two years."
Senior Kelsee Dudley, who verbally committed on Oct. 10 to run track and cross country at West Texas A&M, said they have to use the expectations of being ranked first in the state as motivation to get better each week.
"We've gone out of our way to go and race those better teams so we can keep competing," Dudley said. "We finally got a taste of who we were up against at Regionals facing Decatur."
Sophomore Gabi Davis said the little things in cross country season like nutrition, sleep, lifting, icing, stretching, hydration and rolling are what add up by the end of the season.
"Our girls' dedication to the weight room this year has been such a key factor in where we are," Baca said. "They do a lot more speed work on the track, which is probably more painful on their muscles, but the weight room has helped keep us injury-free for the most part this season."
Baca said the team is full of athletes considering they all run track as well, and eight of the girls also play basketball.
"Every cross country team seems to have one or two talented runners, but we are so fortunate because we have so much depth on our team," Baca said. "They are hardworking, athletic girls who have good team chemistry together, which is why we have had such a successful season. I'm excited to see them compete at state because of all their hard work this season."
Leave a Comment
About the Contributors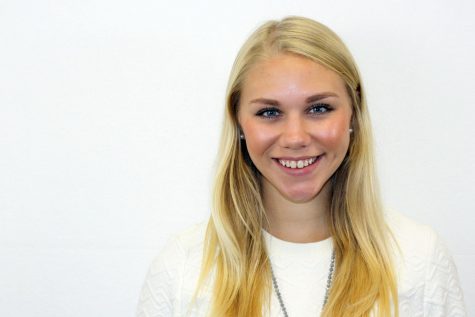 Faith Douglass, Sports Editor
Hey, I'm Faith Douglass! I am a senior this year, and this is my second year in newspaper. I play basketball and run cross country and track. I am in Student Council, Decide to Defy, Fellowship of Christian Athletes, LEAD, National Honor Society and...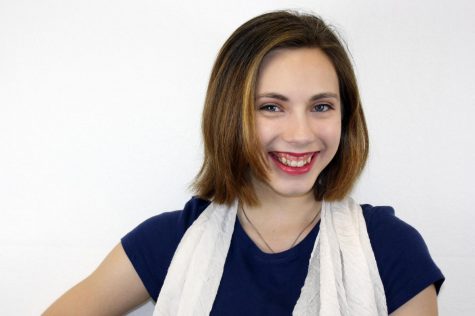 Erin Sheffield, Editor-in-Chief
Hullo! I'm a senior in my third year on staff and my second year as an editor-in-chief. You can catch most of my work in the news and blogs sections. When I'm not around the school with a camera and a press pass, I spend my time in choir, musical, various...