Freshman's finish sets standard at state cross country meet
The first freshman to cross the finish line at the 5A UIL State Cross Country meet in Round Rock, Samuel Ashley placed 38th overall, Nov 4.
"It was a nerve-racking and amazing experience," Ashley said. "I didn't start off the race how I wanted to and was towards the back of the pack. I kept thinking to myself, 'man I have to get up there,' and once I lost the nerves I pushed myself to finish the best I possibly could."
Prior to the state meet, Ashley placed first in the 3-5A district meet in Amarillo and fifth at the regional meet in Lubbock. Because of how close his team had grown throughout the season, Ashley said it was a bittersweet moment when he found out he was going on to state without them.
"I was very excited when I found out I was going to state, but I wanted my team to go as well," Ashley said. "We were a really close group and worked hard to get to this moment. I just wanted to go out and compete well for them."
In preparation for this season, Ashley stuck to a specific plan when it came to sleeping and diet.
"
We have a really strong bond. We have some fun times, and other times we're serious. "
— Samuel Ashley
"Resting is the key to running," Ashley said. "In this sport, you have to get good sleep and drink lots of water. I would drink as much water as I could and would not eat anything that was loaded with sugar. I also would sometimes skip eating the desserts, which was very hard to do."
Ashley said he based his racing plan on his coach's strategy as they both knew sticking to the plan was important at the biggest race yet.
"We've been racing all season at specific goal times for the start of the race and making sure we finish better than we start," boys' cross country coach Wesley Kirton said. "As we look at the finishing part of the race, we wanted our averages to be within 10 seconds of our first mile average. He was definitely in that game at state."
Ashley is the first freshman in Coach Kirton's career at Canyon to go to state as an individual.
"He is just open-minded about the idea that he can excel," Kirton said. "He doesn't hold himself back from expectation. Not having preconceived notions about his limits is what allows him to push beyond what his norms might could be."
Kirton said Ashley's willingness to be coached is the most important characteristic needed in any athlete, and it opened up the door for trust that was quickly built both ways.
"Coach Kirton was really a big motivator for how I worked, and he knew what I had to do to achieve my goals," Ashley said. "We have a really strong bond. We have some fun times, and other times we're serious. I am just glad to have him as my coach."
Ashley said his inspiration comes from his mother, who pushes him every day to be the best he can be. She still competes in races ranging from 5Ks to marathons.
"She taught me how to run, how to prepare, and how to stay focused," Ashley said. "She taught me all the simple things about running, and she does so much for me. She is my top inspiration for sure."
Leave a Comment
About the Contributors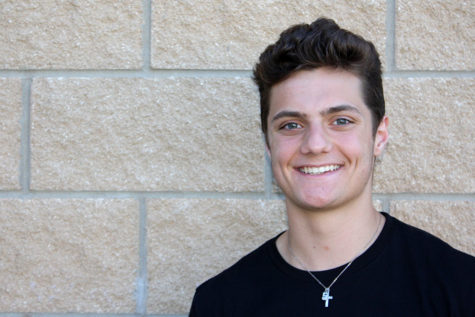 Seth Nickell, Staff Reporter
Hey! My name is Seth Nickell, and this is my first year on The Eagle's Tale Online staff. I am a junior, and I'm involved in football, basketball, baseball, The Business Club, FCA and my church youth group. I also enjoy spending time with family and...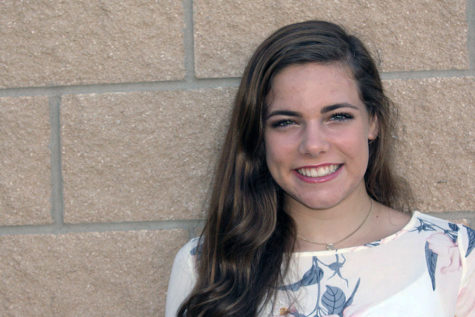 Mackenzie Grimes, Staff Reporter
Hey y'all!  I'm Mackenzie Grimes, and I'm a junior on the newspaper staff.  I'm involved in other activities such as cross country, track, Fellowship of Christian Athletes and my church youth group. Although those are just a few activities, I also...