Vaccination within the population
Dec. 11, 2020, the United States Food and Drug Administration approved the emergency Pfizer-BioNTech COVID-19 vaccine to be distributed throughout the United States. Four months after this historic decision, healthcare professionals have administered more than 209 million vaccines to Americans, over eight million of which have gone to Texans.
With Canyon Independent School District's recent decision to make face masks optional, many of Canyon High's staff and student bodies have begun the vaccination process. Associate principal Brandi Sanderson received her first shot in January and her second one in February at the Amarillo Civic Center.
"I got my vaccine because I have asthma, and I felt like the side effects of the shots were less [extreme] than having COVID," Sanderson said. "I was mentally and emotionally prepared to get the shot. I was torn at first, and then I thought, 'I do not want to have COVID, so I am going to do this.' I was not nervous about getting it."
"
I do believe this should be a choice."
— Brandi Sanderson, Assistant Principal
Sanderson said she feels getting the vaccine is an individual decision.
"It was important for me because I didn't want to have the virus," Sanderson said. "This should be a choice. I know individuals who have had a reaction to the shot, and now they can't take the second dose; I know others who feel very strongly against it. I do not think it is for everyone. I would never want to have an opinion on this for another person."
English teacher Ellen Ward said she hopes the vaccine will help get society back to normal while protecting the population.
"I just trust the science," Ward said. "I think the best way to end the pandemic and make sure everybody can go back to normal life is to get vaccinated. I hope that it will protect the most vulnerable people in our population, especially the elderly, because we all have those people in our family, and I want to be able to interact with them freely and not have to worry about it."
Ward received her first dose in March and her second dose in April.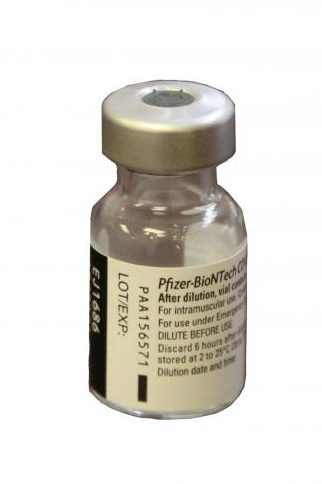 "There was a little bit of relief, especially if not with the first one, then the second one," Ward said. "I was happy to get it over with and not have to go back to the Civic Center again. I feel good about it, and I think we should all be thankful these were produced so quickly."
Junior Bronson Kwaku said the difficulty of storing the Pfizer vaccine, which contains five doses in a bottle and must be stored at a monitored temperature, enabled him to receive the shot.
"There weren't many doses out there yet," Kwaku said. "A lot of the doses that were out there were going to waste, so we thought we might as well try to get some now. When we got the call, we got our first dose."
Kwaku, who has been vaccinated for over a month, said receiving the vaccine made him feel safer in regard to the recent mask policies.
"It feels a little safer for me to know that–even if I wasn't wearing a mask–I'd still be fine," Kwaku said. "It made me feel a little more content with where I was health-wise. I have a couple of issues with my autoimmune disease, so that makes me more prone to getting sick. So to know I have the vaccination, and I can do more stuff without having to worry about getting sick is a really good thing."
Leave a Comment
About the Contributors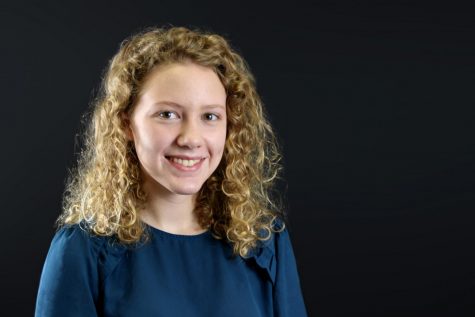 Abigail Bell, Managing Editor
Hi! My name is Abby (with a "y"), and I am elated to be managing editor this upcoming year. This will be my second year on staff, and I consider myself extremely lucky to be a member of this awesome team. I am a junior this year and am one of three drum...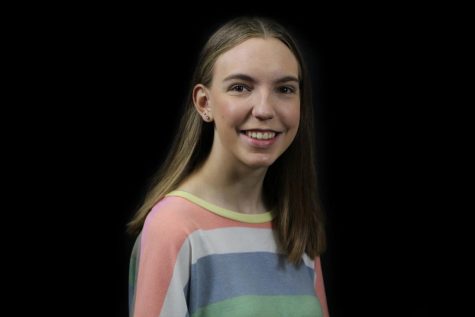 Hannah Backus, Editor-in-Chief
Hello! My name is Hannah Backus, and I am a senior. This will be my third year on The Eagle's Tale staff and second as Editor-in-Chief, and I am so excited to be serving the students of Canyon High once again. Alongside newspaper, I am co-president of...