'In Case You Missed It'
The Eagle's Tale begins temporary summer series
From hour-long interviews with community members about important and emotional topics and hours spent attempting to get the perfect picture to sleepless nights devoted to writing for Canyon High, The Eagle's Tale staff members spend all school year busy to provide daily content.
And now dear viewers, in case you missed it…
The Eagle's Tale will begin a new series Friday, June 5 featuring stories written and posted throughout the 2019-2020 school year. Titled "In Case You Missed It," a select story will be republished every Friday during summer break. Senior and co-editor-in-chief Blake Loria said he wants the publication to highlight stories which may not have received much attention when originally posted.
"I hope our viewers can read some of the stories our staff has worked hard on," Loria said. "Our stories often win prizes at the state and national levels, so giving our readers a chance to catch a quality, award-winning story they might have missed is cool–not only for the person who wrote the story, but also for the people covered in them."
"
Having these stories to look back on and inspire our writers to better themselves is important to me."
— Blake Loria, co-editor-in-chief
Though the publication originally intended to post only occasionally, staff members realized they could take advantage of downtime in the summer, Loria said.
"This is an interesting time for our publication because we are going through many changes," Loria said. "We have a new adviser, and our staff for the 2020-2021 school year will be much smaller and inexperienced, so being active in the summer will help develop our staff and grow our talent. And having these stories to look back on and inspire our writers to better themselves is important to me."
The series will start with the republishing of staff reporter Caroline Ragland's "Styles' 'Fine Line' delivers highs, lows" and will feature a variety of stories, including reviews, opinion pieces and news stories from various staff members.
"We still plan on providing new and accurate content, but we also want to display some of the stories we are proud of as writers for our viewers to read," Loria said. "It is important to note the stories may be relatively out-dated, but they are still good reads. We don't want to just show off our work; we want to show off Canyon and the interesting and diverse people for whom we write stories."
About the Writers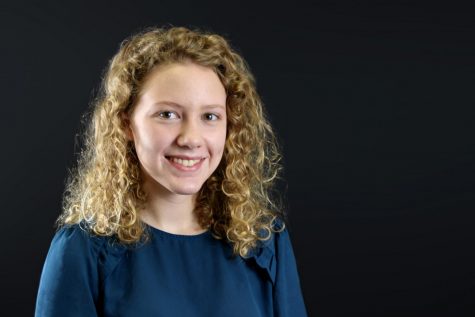 Abigail Bell, Managing Editor
Hi! My name is Abby (with a "y"), and I am elated to be managing editor this upcoming year. This will be my second year on staff, and I consider myself extremely lucky to be a member of this awesome team. I am a junior this year and am one of three drum...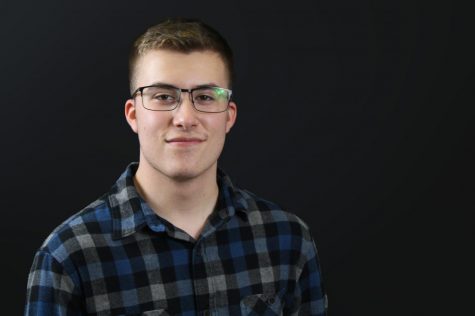 Blake Loria, Editor-in-Chief
Howdy! I'm Blake Loria, and I want to pursue a career in journalism, so I am honored to be serving as editor-in-chief for my third and final year on staff. As a senior, I am quite involved around Canyon High, so when I am not editing or practicing for...