Choir students advance to Area auditions
The Texas Music Teachers Association (TMEA) Pre-Area audition yielded 16 Large School and eight Small School students from Canyon who will advance to the final Area auditions Jan. 12.
The Pre-Area audition is the third of four auditions and requires those auditioning to sing cuts from multiple music selections as well as sightread a brief music sample. The 24 total advancing students is a school record for most choir students to compete at Area, continuing a trend of record qualifiers in the process. Junior Mia Bonds, who placed third chair for the small school alto section, said Pre-Area is one of the hardest auditions.
"Pre-Area is the audition where we lose a lot of people," Bonds said. "Only the top five make it from each section for large school and top eight for small school. The competition gets really tough."
Bonds said she felt more confident at Pre-Area than at any past audition, especially in sightreading.
"I can sightread with a choir just fine, but it's really intimidating, all the judges trying to pinpoint your mistakes," Bonds said. "I just breathed and prayed. It was a little tricky–I did mess up–but when I walked out of the room, I wasn't beating myself up over it."
"
I thought it was pretty cool that the fortune cookie was actually right."
— Joshua Moreno, 10
Bass 1 and sophomore Joshua Moreno, who won first chair for large school, said he ate at Panda Express the day before his audition.
"My fortune cookie said, 'You will find a larger stage to shine on,'" Moreno said. "When they were calling results, they called my name for first chair. I thought it was pretty cool that the fortune cookie was actually right."
Both Bonds and Moreno qualified for the Area audition last year, though neither qualified for the All-State Choir.
"Last time, it was unlike any kind of audition I'd been to," Moreno said. "Being a freshman, I didn't know what to expect. Even though I didn't make it, it was an enjoyable experience with all the people there."
Because of Canyon's switch from 5A to 4A, students gained the choice of competing in the small school or large school track. Bonds competed in large school last year before switching to small, which she said is highly competitive.
"I thought small school would be so easy since we're Canyon people, but that's not the case," Bonds said. "I know small school people who would make it if they were doing large school. I want people to appreciate small school more."
Moreno said the All-State audition process is a serious commitment.
"It's time-consuming, and it takes a lot of work," Moreno said. "You can't learn the music the day before and expect to be successful. You have to plan with the time given to you. You have to work, and it's a very tasking process."
Large School
Soprano 1
Erin Sheffield (1st)
Krissy Niles (2nd)
Tori Ross (4th)
Soprano 2
Katelyn Spivey (1st)
Alexis Bodkin (4th)
Alto 1
Audrey Hughes (1st)
Meghan Brooks (3rd)
Alto 2
Emma Sheets (1st)
Kaleigh Rodarte-Suto (2nd)
Tenor 1
Tenor 2
Bass 1
Joshua Moreno (1st)
Mark Porter (3rd)
Bass 2
Tobin Brooks (2nd)
Brennen Copeland (3rd)
Small School
Soprano
Alto
Mia Bonds (3rd)
Devin Robinson (6th)
Tenor
Dayton Cornelius (4th)
Pace Kear (8th)
Bass
Conner Nall (2nd)
Kelton Harbison (3rd)
Landon Finke (7th)
Leave a Comment
About the Contributor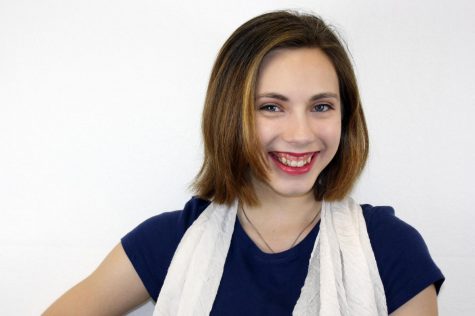 Erin Sheffield, Editor-in-Chief
Hullo! I'm a senior in my third year on staff and my second year as an editor-in-chief. You can catch most of my work in the news and blogs sections. When I'm not around the school with a camera and a press pass, I spend my time in choir, musical, various...