Record number of choir students qualify for all-region, advance to pre-area
After placing at the Texas Music Educators Association (TMEA) All-Region audition, a record 43 choir students will compete at the pre-area audition at Amarillo College Dec. 7. Students who place in the top at this meet will audition at the state audition Jan. 12.
The auditions include two sections, sight reading a short, random portion of music, and performing cuts from the selected pieces of music for that audition. Students do not know what portion of the music they will be asked to sing before the audition but can practice the entire piece beforehand.
"The kids love to be able to push themselves a little bit," head choir director Brandon Farren said. "It forces you to really start to work on your practice habits outside of school because we don't cover anything in class. It teaches you how to be an independent music learner without having a director spoon-feed you."
"
You're super scared and nervous, but you go sing.
— Jolie Mullins, 11
Junior Jolie Mullins, who placed fourth chair small school soprano, said the competition is enjoyable despite the stress which accompanies it.
"It's a fun day," Mullins said. "All the work leading up to it is super hard, but once you get there you get to hang out with everyone, they call your number, and you go sing. You're super scared and nervous, but you go sing, then spend the rest of the day talking about what you did wrong and what you could've done better."
Farren said those just beginning high school choir often experience great growth from the audition process.
"It's amazing to watch these freshmen come up from junior high, and it's so much more intense than anything they've done before," Farren said. "They come in very shy and apprehensive about the whole thing, and by they time you get done with region and pre-area, they're so much more confident and willing to step out because they find their voice, which is what I really love to see."
Mullins said she attributes a portion of her success to the voice lessons she chose to take in preparation for the competition.
"I started taking voice lessons just this year to help with the all-state process, and that has been the biggest factor in it," Mullins said. "It's that one-on-one time you don't get as a group in the choir, and you can take time to focus on your voice. I found a whole new way to sing, and it made me a better musician altogether."
"
"It's a life changing event that is educationally sound and valid.
— Brandon Farren
Farren said although choir may be an activity to perform in one's downtime, it is not simply a hobby but also an academic medium for its members.
"I think some people think choir is a fun hobby and they're right–it's a great release from the business of every day, but it's incredibly academic challenging," Farren said. "It's not just a hobby we do here, but it's a life-changing event that is educationally sound and valid. I'm not sure everybody understands that."
Large School:
Soprano 1
Erin Sheffield-1st
Krissy Niles-2nd
Tori Ross-9th
Soprano 2
Katelyn Spivey-1st
Alexes Bodkin-2nd
Haley Williams-4th
Alto 1
Audrey Hughes-1st
Rebecca Granda-2nd
Meghan Brooks-3rd
Alto 2
Emma Sheets-2nd
Kaleigh Rodarte-Suto-6th
Gracie Tidmore-10th
Tenor 1
Kaleb Donais-3rd
Tenor 2
Levi Wilkins-4th
Bass 1
Josh Moreno-2nd
Mark Porter-3rd
Rafe Butcher-8th
Bass 2
Brennen Copeland-2nd
Tobin Brooks-3rd
James Lemmon-7th
Small School:
Soprano
Jolie Mullins-4th
Bethani House-6th
Macy Lawrence-9th
Bella Haynes-16th
Katherine Clark-17th
Alto
Mia Bonds-4th
Danielle Burns-8th
Devin Robinson-10th
Kathryn Culbert-11th
Alyson Hunt-13th
Mallory Wright-14th
Tenor
Dayton Cornelius-5th
Pace Kear 10th
Bass
Conner Nall-1st
Kelton Harbison-3rd
Bret Ramirez-6th
Ethan Evers 8th
Landon Finke-9th
Lane Miller-12th
Rayden Caster-14th
Julian Sewell-15th
Leave a Comment
About the Contributors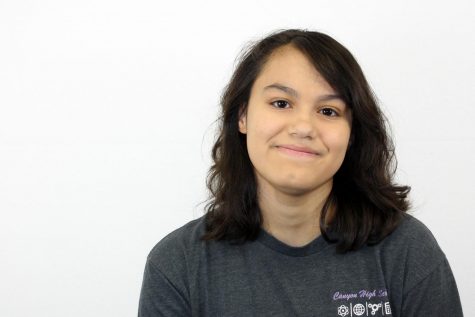 Maryssa Rodriguez, Staff Reporter
Hola! Me llamo Maryssa, and I'm a junior working in my second year as a reporter for The Eagle's Tale. I enjoy drawing, writing and spending time with animals. I'm not only a writer though; in fact, I also like learning new things in subjects such...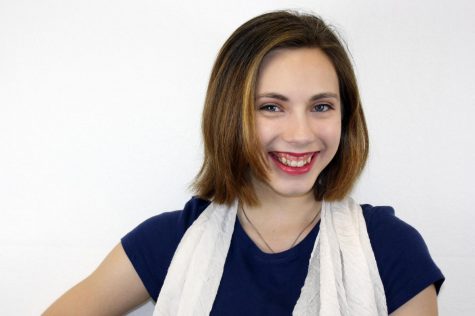 Erin Sheffield, Editor-in-Chief
Hullo! I'm a senior in my third year on staff and my second year as an editor-in-chief. You can catch most of my work in the news and blogs sections. When I'm not around the school with a camera and a press pass, I spend my time in choir, musical, various...