Prom perspective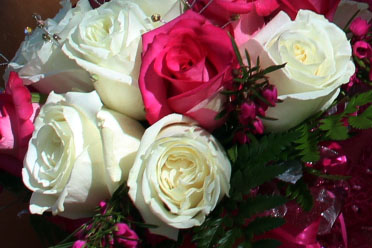 Prom. Praaaahmmmmm. PROM. Yes prom. If you haven't heard, it's coming up. Prom is a four-letter word a lot of people like to pretend define your high school experience. Let me tell you, spoiler alert, prom isn't all that. Don't get me wrong; it can be a blast and such a fun night. That's the thing though–it is ONE night of your life. It's not even a full 24 hours. It may feel like it is, but if you're actually having fun it will fly by. You may remember prom night the rest of your life, but it's only what you make it.
I've been to three different schools' proms, and I've learned they can be set up for the best night ever and still be boring. Or, they can be the "lamest" thing ever, and you can end up having the best time ever! It is all about what you make it. Something high school teaches you, whether you realize it or not, is life is what you make it (not to quote Hannah Montana or anything). I have also learned, even though you are at a school dance, you don't have to like dancing or even dance. At Happy High School's prom, they hardly dance at all, but at Amarillo High School's prom dancing is all that takes place. I think our prom is the perfect balance because you don't have to bust a move, but you most certainly can.
"
I think our prom is the perfect balance because you don't have to bust a move, but you most certainly can."
— Faith Douglass
Prom dates are always the talk of the town for a month or so. Who are you going with? Who is she going with? Why are they going together? Are they dating since they are dates? Who is that? She doesn't even go here (quoting "Mean Girls" obviously)? But honestly, if  you know who you want to go with but are afraid of other's opinions, go for it. Go with who you want. Have fun. It's your night. Don't worry about that one friend who always gives you a hard time about everything. Go with someone YOU want to go with because you'll be spending a lot of time taking "couple-looking" pictures together whether you are a couple or not, so you want to be comfortable with your date. Ignore the judgement and have a good time. Dance if you want to dance, and take that guy or girl you want to take. Prom will be memorable whether it is a good memory or a bad one, so you might as well make the most out of it!
About the Contributor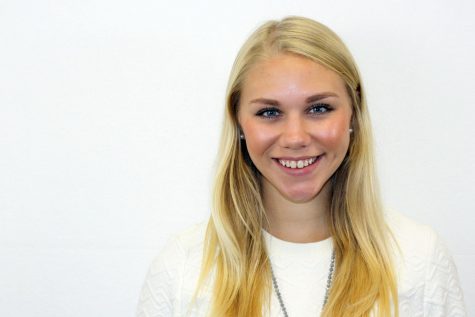 Faith Douglass, Sports Editor
Hey, I'm Faith Douglass! I am a senior this year, and this is my second year in newspaper. I play basketball and run cross country and track. I am in Student Council, Decide to Defy, Fellowship of Christian Athletes, LEAD, National Honor Society and...