Turkey before trees
My mother's heels clicked against the polished tile floors, and with each step came the jarring sound of a broken wheel struggling to keep up with the others. Those sounds, however, were not the ones annoying me. Instead, it was the sound of Jingle Bell Rock and Feliz Navidad playing on repeat … in November.
Singing Christmas carols and cutting out snowflakes has never been my idea of fun. While I enjoy the holiday, I don't like to participate in the festivities unless it is on the day of or on Christmas eve.
Holidays are a time for family, especially Christmas and Thanksgiving. Both bring along relatives from across the country to my front door. However, they also bring stress. Spending time with family is good for some people, but, for the ones with families as big as mine, holidays mean a lot of work. One of my biggest problems with that would be going to the store. At this age, I've begun to hate going to the store no matter what is on my list.
When I was younger I loved walking into a shop and seeing the decorations elegantly placed on the walls and shelves. I enjoyed watching the mechanical reindeer move and listening to people jokingly singing along to the music. Yet, the flashing lights and rows of Christmas trees became mundane as I grew older. Every year I noticed the stores used the same decorations and same set-ups hoping to gain early Christmas shoppers, and I became bored with it after awhile.
"
When I was younger I loved walking into a shop and seeing the decorations elegantly placed on the walls and shelves."
— Maryssa Rodriguez, 10
It almost seems that as soon as November begins the Christmas season has started, too.  Through November, December and sometimes even October I can go into a store and see Christmas trees and hear overused Christmas music.
To me, these companies don't put nearly enough effort into marketing Thanksgiving as they do Christmas. While finding Thanksgiving items to decorate with may be difficult, but I know I personally would appreciate seeing more than a simple sign hanging above the door that reads "Happy Thanksgiving."
I understand why companies work hard to market Christmas, because it's one of the best ways to gain money. Not every company sells food which is a requirement for Thanksgiving, but there is always something for Christmas in a store. A lack of Thanksgiving decorations anywhere takes away part of the joy that we get with other holidays which are celebrated more thoroughly.
About the Contributor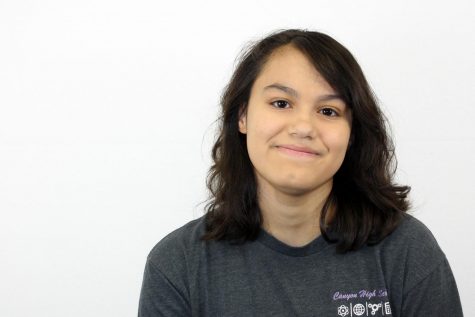 Maryssa Rodriguez, Staff Reporter
Hola! Me llamo Maryssa, and I'm a junior working in my second year as a reporter for The Eagle's Tale. I enjoy drawing, writing and spending time with animals. I'm not only a writer though; in fact, I also like learning new things in subjects such...