Leaving a legacy
Football player recalls lessons learned from sport
"Dear Lord the battles we go through life…" The chant begins before we rip through the smoke and banners set in front of us, and the crowd roars and the band booms. I run to the opposite 40 yard line and take a knee with my brothers kneeling beside me as we pray.
Since fourth grade, football has been my life and passion. All I ever wanted to do was play football.  I used to go with my older sister to the Canyon football games and get on the field after everyone would leave, wishing one day I would get to play on that field. Once I got into junior high, I got to play for the school's team. I knew my team more at this point because up to that point, I played on a Kid's Inc. team and a West Texas Youth Football League team. In junior high, the football team turns it into the family you would be willing to die for on those Friday nights when you take the next step in high school. The offseason was the real building phase with the family, where you went through the same pain the guy on your left did. Earning my "C" was one of the best feelings I have ever felt in my life. because it was what I've been working for since I was a kid in elementary.
As a senior, I will never get to pull a Canyon Eagle jersey over my shoulder pads ever again. I will never get to lace up my cleats on Friday night and I will never play another game down under the lights with some of the men I have been fighting along with since the fourth grade. Everything I knew best is now over. Even though it's in the past, I will never forget the memories of touching the "LEGACY" plaque before stepping into Kimbrough, Coach Rushing bursting through the doors jumping up and down after a win, the team meals, my team mates, playing the "Tequila remix" in the locker room after our wins and the many memories that I simply cannot discuss unless you've earned the "C". I am sad it is over, but we left our Legacy.
I want to thank the families that supported our program along with the community who attended our games and events. I want to thank all of my team mates and coaches for making me a better man. A lot of people think being in football is just about football, which is very wrong. Our program teaches you character, how to take care of your family and how to be a man of God. After all, he is the head coach of our football team.
Leave a Comment
About the Contributor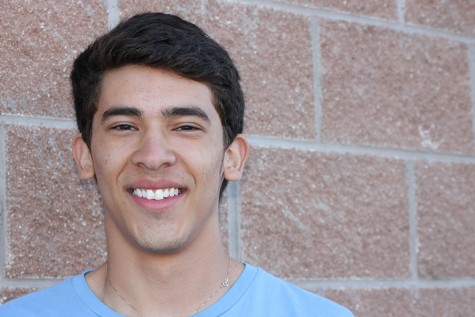 Alejandro Rodriguez, Staff Reporter
My name is Alejandro Rodriguez, and I am currently on my third year as a staff reporter for the newspaper the Eagles Tale. I am also on my second year of varsity football as a wide receiver and defensive end. Playing video games and hanging out with my...