Brother aces role as partner, hero
"Let's go Brighton and Brailey!"
"Nice shot, Brighton!"
"Good serve, Brailey!"
My mom cheers from the bleachers as I am about to serve, up 9-6 in the tiebreaker. I take a deep breath and serve the ball, hoping that we can win just this one point. Our opponent returns the serve, my brother hits a few volleys and the point is over. Brighton and I have won the match, and we advance to the semifinals.
Even though we did advance to the semifinals, we lost and ended up winning third place in the Lubbock Hub City Classic tournament. That was the last high school tournament I played with my older brother.
For the past two years, I have had the chance to play with my brother, cheer him on and listen to him cheer me on. Now Brighton is a senior, and for complicated reasons, he had to stop playing for the team early for the benefit of himself and his high school career. Brighton is my hero, and I look up to him. He can now only watch from the stands and cheer me on with my parents.
Brighton and I have played in many tournaments, and we make a pretty good doubles team. He always keeps my head up and makes sure I am not discouraged. Brighton has always been my biggest supporter and looks out for me in whatever I do (he especially loves to annoy me and our little sister). He constantly makes me laugh. When I'm down, he is the person who can make me smile again.
Brighton is more than just my doubles partner. He is my big brother. He has helped me through heartbreak, stress, school and he supports me in everything I do. When my brother graduates and goes off to the University of Oklahoma, I will miss him more than I realize I will. And no matter how much he annoys me, at the end of the day, I love my brother.
Leave a Comment
About the Contributor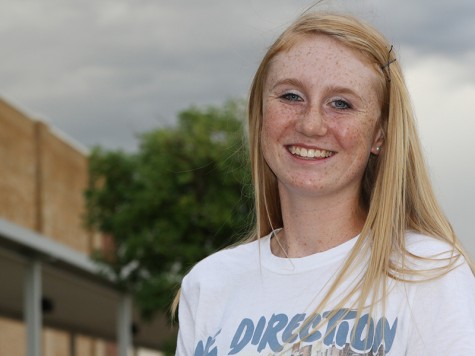 Brailey McMinn, Staff Reporter
Hello! My name is Brailey McMinn and I am a sophomore this year. This is my first year on staff, and I am on the varsity tennis team. My hobbies include watching Pretty Little Liars, reading, spending time with friends and loving Jesus! I have an older...