Three Peeps for new flavors
Students evaluate newest taste of classic Easter treat
Five Journalism 1 students evaluated three new flavors of Peeps in anticipation of ripping open Easter basket goodies. Sampling Mystery Flavor Two, Cotton Candy and Fruit Punch, the majority of the taste testers found they would skip Peeps altogether in favor of chocolate bunnies. Readers who are curious about new Peeps flavors can read the results of the taste test below.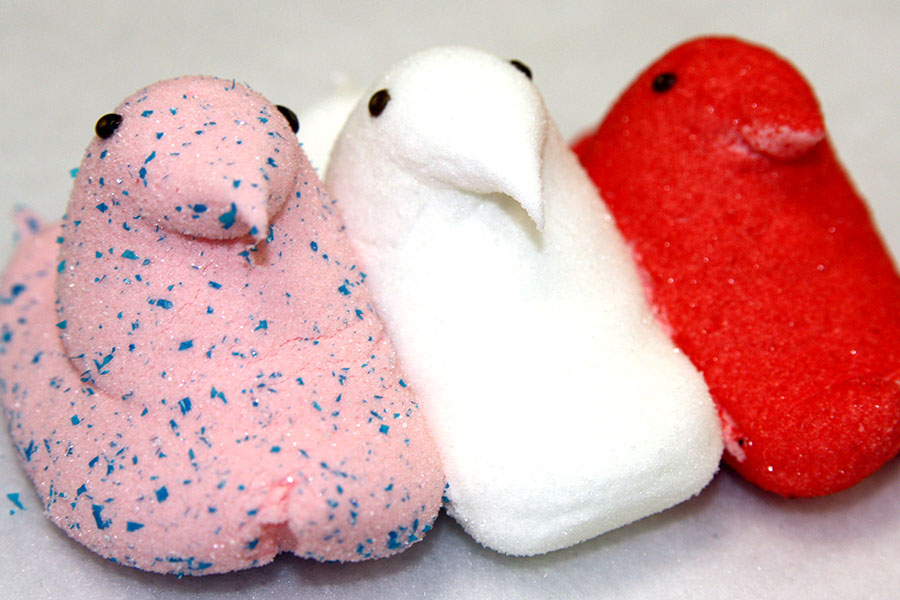 Mystery Flavor 2
The idea of a Mystery Peep seems thrilling and inviting, yet we found it disappointing. The slight existence of a citrus flavor covering the white Peep was lacking tartness, but the marshmallow was fluffy and satisfying. None of the five test subjects would purchase this product again.
Cotton Candy
The sparkles in the sugar added an extra touch, and the flavor pairs wonderfully with the attractive outside appearance. The rich aroma brought back memories, but the actual taste was overwhelmingly sweet. The pink marshmallow and the blue sugar crystals added a touch of whimsical delight. Four out of the five test subjects would definitely buy this flavor again.
Fruit Punch
When opening the package, a powerful aroma of fruit punch Kool-Aid coming from the deep orange Peep overwhelms the senses. While the marshmallow was dense, the mixture of different fruits brought the sweet yet tart flavor to the Peep. The first bite consisted of a smooth cherry-limeade flavor, the second bite seemed to taste like strawberry, and the third was the sweet yet reminded tasters of the acidic flavor of pineapple. Three out of the five taste testers would buy this flavor of peep again.
Leave a Comment
About the Contributors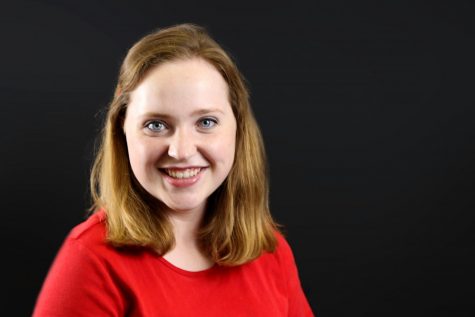 Caroline Ragland, Staff Reporter
Hi guys! I'm Caroline, and this is my fourth year in the journalism program and my third year writing for The Eagle's Tale. I am so excited to get back to working for the paper and writing about the wonderful people here at Canyon High as a senior....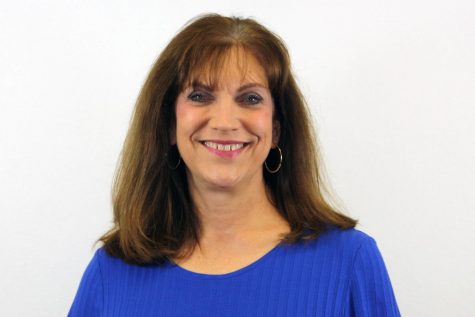 Laura Smith, Adviser
I'm the adviser of the Canyon High newspaper and yearbook staffs, and I love starting my day with this talented staff. We hope you'll join us daily for new content. I'm a graduate of Texas A&M University where I studied Secondary Curriculum and Instruction...