'MANIA' infuses old motifs with modern ideas
From the opening cadence to the fade-out ending, Fall Out Boy's new album, "MANIA," drives the nail home on all fronts. The album mixes familiar themes with new ideas, all double dosed with Fall Out Boy's signature style and unique lyrics.
"MANIA" debuted at number 1 on the Billboard top 100, selling 130,000 copies, and garnering the band their fourth number one album. "MANIA" follows 2015's "American Beauty/American Psycho" and 2012's "Save Rock and Roll." The album retails online for $12.33 and is available on Spotify and Apple Music as well as other music streaming sites. The album is also available for MP3 Download for $9.49 on Amazon.
"
The track masterfully mixes in the band's new electronic elements while maintaining the same sound Fall Out Boy is famous for.
— John Flatt, 11
The opening five tracks set the record in motion, starting with the highly energetic "Stay Frosty Royal Milk Tea." The track sets a baseline for what to expect from the next few songs, as the intensity remains constant. The next track, "The Last Of The Real Ones," is one of the catchiest songs on the album, and remains a personal favorite. This track, as well as the song that follows it, "HOLD ME TIGHT OR DON'T," perfectly capture the essence of the album, and mark a high point in the LP.
The album slows down in the next song, "Wilson," which serves as an introduction for the slower and more melodic tracks that follow it. One track that sets itself apart from the rest, in this section of the album, is the rock ballad, "Church." The song is a slower track which gains intensity with each chorus, all spiced up with front-man Patrick Stump's iconic vocal style. The track masterfully mixes in the band's new electronic elements while maintaining the same sound Fall Out Boy is famous for.
The album is a great buy for anyone who is a fan of Fall Out Boy's genre or music style and an excellent addition to their award winning discography. The album mixes in new and refreshing ideas to a band with a 15-year reputation for creating hits.
Leave a Comment
About the Contributors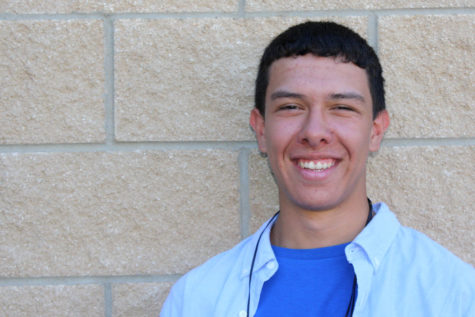 John Flatt, Video Editor
Hey there, I'm John Flatt, the video editor for The Eagle's Tale. I play the alto saxophone in the band, I'm an Eagle Scout, and I'm looking forward to spending this year with all my friends here on the newspaper staff.  I hope to entertain and...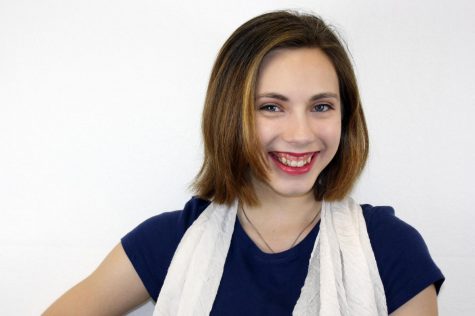 Erin Sheffield, Editor-in-Chief
Hullo! I'm a senior in my third year on staff and my second year as an editor-in-chief. You can catch most of my work in the news and blogs sections. When I'm not around the school with a camera and a press pass, I spend my time in choir, musical, various...