'Life of Pi' delivers visual feast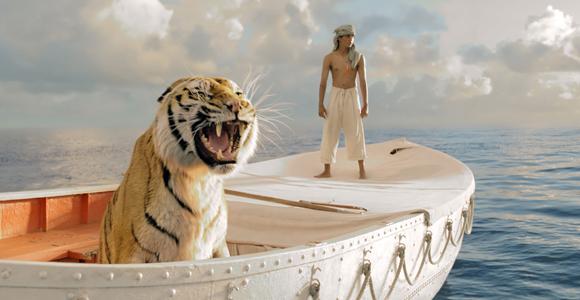 Based on the best-selling novel "Life of Pi,"written by Yann Martel, this movie is an excellent cinematic experience that makes the audience question life, faith, humanity and the animal with which you wouldn't want to be stuck on a boat. 
After the ship carrying his family, crewmembers and select animals from his family's zoo sinks in the Pacific Ocean, Pi Patel, a 16-year-old boy from Pondicherry, India, must survive the sea and live alongside his unlikely companions on the cramped dinghy. Stranded on a lifeboat with a tiger, an orangutan, a zebra and a hyena, Pi tests his endurance and knowledge of training and caring for animals on his journey to civilization. On this journey, Pi's view of life, the universe and faith are challenged over the span of the 227 day odyssey.
Unlike most movie-book adaptations, "Life of Pi" sticks very true to its original storyline, with only one scene from the book missing.  The morbid scenes from the book were watered-down or left out to keep the movie from becoming too gory and to keep the PG-rating.
Irrfan Khan, who plays the adult Pi, is known for his previous roles in "Slumdog Millionaire" and "The Amazing Spider-Man."  Khan gives an amazing performance as he portrays the mature and wise Pi.  Suraj Sharma's debut role as the teenage Pi is highly believable and emotional.  We seriously just want to cry whenever he does.
Ang Lee creates a visual masterpiece with picturesque scenes and luminescent effects. The animals, which were graphically inserted, were lifelike and realistic.  The score brought out the needed emotions for each scene and creatively encompassed the tone of each scene.
"Life of Pi" is an amazing movie and is well worth the viewing time and money.  Fans of the popular novel will not be disappointed, while moviegoers desiring extraordinary effects and camerawork will be pleased.  This movie is currently playing  in theaters.
Leave a Comment
About the Contributors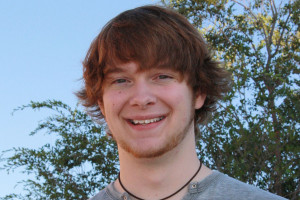 Josh Collins, Associate Editor
This one time, in Australia… Hello everyone! My name is Josh Collins, and I am an associate editor. I am a senior at Canyon High and am involved with several clubs and organizations. I am the president of Key Club, the president of National Honors...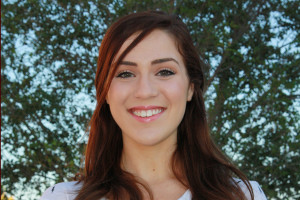 Kori Adair, Co-Editor-in-Chief
¡Hola! My name is Kori Adair, and I am a senior at Canyon High. This is my second year to serve on the newspaper staff, and I will be filling the position of Co-Editor-in-Chief alongside Cortlyn Dees.  Outside of newspaper, I will also be participating...