Addie's Reviews: Avatar: The Way of Water
Avatar: The Way of Water came to theaters on Dec. 16. Jake Sully (Sam Worthington) and Neytiri (Zoe Saldaña) return to the sequel as parents to three biological children Neteyem, Lo'ak, and Tuktirey ("Tuk") as well as their adopted daughter Kiri. 
Jake's objective is to keep his family safe from the "Sky People". They leave their home tribe and join the Metkayina. The tribe lives on Pandora's reefs and is led by Tonowari (Cliff Curtis) and Ronal (Kate Winslet). There the family learns how to use the water to their advantage. Unfortunately, the "Sky People" find the Sully family and a deadly war breaks out.
The movie took three years to film due to underwater CGI. According to screenrant.com, James Cameron, the director, and his team developed new technology to film underwater. Also, not only did they have to develop new underwater technology, the actors had to hold their breaths for extended periods of time. Kate Winslet held her breath the longest, with a record-breaking over seven minutes. According to New York Post, 73-year-old Sigourney Weaver, who played 14-year-old Kiri Sully, sat in on classes at La Guardia High School of Music & Art and Performing Arts. She observed how the younger actors spoke and took notice of their chipper voices. 
The movie was very impressive with the CGI and how Cameron decided to make Jake and Neytiri parents. The movie itself was not cheesy but more intense due to the action during the war scene. I'll give this movie an 8.5/10 due to the state of dragging the movie along for longer than should have been.
Leave a Comment
About the Contributor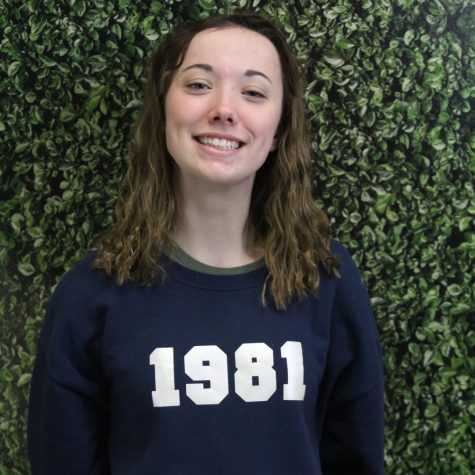 Addie McCord, Staff Reporter
Hello humans, thy name is Addie McCord and I am one of the coolest people you will ever meet. I am a sophomore at Canyon High and this is my second year on staff. Some of my interests include all things retro/vintage, Mamma Mia, broadway, and of course...