Ag Issues team earns second place at State FFA LDE Contest
The FFA ag issues team placed second at the State FFA LDE competition Dec. 2 in Huntsville. The Public Relations team earned third place while the Greenhand Creed Team came in 10th. The ag issues team presented their issue to community groups prior to competing at state.

The team divided into a pro side, a con side and an intro group to discuss whether President Donald Trump should keep the H-2A program, which allows foreigners to temporarily enter the country to work in agriculture. About 50,000 visas are distributed a year, and sophomore and committee chair Addie Hicks said it is not enough for the jobs the country needs.
"There are such delicate crops that have to be picked by hand, and there are not American workers who are willing to do it," Hicks said. "If you were raised with running water, air conditioning, and TV at your fingertips, you aren't going to want to go out in a field and work in the heat in all this terrible weather. The people who are coming over are willing to work because they want a better life."
"
Half the things [Klose] does, people don't see, and he needs to be recognized for it."
— Addie Hicks, 10
The group placed first at district and region, leading to their eligibility to compete at state.
"It was one of our best presentations," sophomore Miles Huffhines said. "We didn't end up winning, but we were second best in the state. It was really disappointing, because if we were first, we would have made it to nationals."
Hicks said her personal goal was to make it to state.
"As a sophomore, going to state with an ag issues team is such a big deal," Hicks said. "I was so proud of our team that we even made it to finals in state."
Hicks said ag teacher Jeff Klose was the one who boosted the team to where it needed to be.
"He was always there," Hicks said. "He was the driver; he was our team support; he'd ask us questions; he'd trick us; he was always there. He helped us in so many ways, it's unexplainable. Half the things he does, people don't see, and he needs to be recognized for it."
The seven member team consists of sophomores, juniors and seniors. 
"There were a lot of ups and downs during the whole trip," Huffhines said. "We all became better speakers, but we also got to know each other a lot better."
Hicks said the group's topic played a large role in what is going on today.
"Coming in second was so hard for us because we had such a hot topic," Hicks said. "I told my team, 'Lose with grace, and put a smile on your face.' None of us were happy about it, but we took the banner and held it like it was ours."
About the Contributor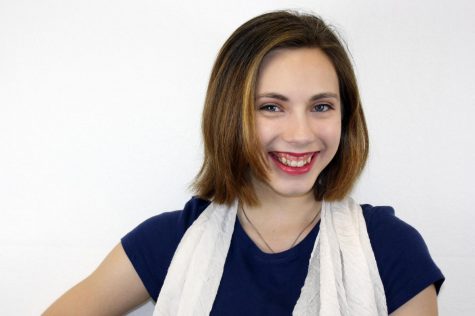 Erin Sheffield, Editor-in-Chief
Hullo! I'm a senior in my third year on staff and my second year as an editor-in-chief. You can catch most of my work in the news and blogs sections. When I'm not around the school with a camera and a press pass, I spend my time in choir, musical, various...