Robotics team builds path to state meet
After months of daily preparation, hours of whirring motors and undergoing multiple interviews, the robotics team placed 12th overall out of 73 total groups at the State UIL Robotics Meet Dec. 8-10.
The team presented a robot built to farm simulated crops, a marketing presentation, a research paper in notebook format and an exhibit showing the process used in creating the robot. The group is coached by career and tech education teacher Bill Troyer.
"I really think we may have been able to get first, but in the eighth and final round after picking tomatoes, the robot just died," Troyer said. "Somehow, we lost power between the cortex (brain) and the battery, so we just had to sit there the rest of the round. No points. I'm still proud of how we did."
This is the first year for the robotics team to go to the UIL State Robotics Meet and the second year for the UIL Robotics pilot. The team competed last year in other contests.
"
"I've learned things I couldn't have learned anywhere else."
— Jonah Ramirez
"I was really happy," sophomore and head programmer Jonah Ramirez said. "I was glad for the improvement from last year."
The season began Sept. 17, when the team met in Lubbock to gather supplies and receive the theme of the contest, farming. Since then, the team met after school daily until competing at state.
"You have to be willing to put in time," junior and president Jaime Cruz said. "It's not just, 'Oh, I'll just show up and do whatever.' It's 'I have to show up and actually work,' because if you don't, then you don't get anything done."
Ramirez said the team requires members with varied skill sets.
"If you want to join, you don't have to be a genius," Ramirez said. "We need someone to write the research paper or somebody who's into marketing to help us with a marketing presentation. It's not just engineers we need."
The team won third overall at the West Texas BEST Hub competition Oct. 30, which qualified them for State.
"Sept. 17 was kickoff, and from there we went until Oct. 10 working on the robot and working on things surrounding it," Cruz said. "The notebook's due before everything else, and the exhibit we worked on the day before up until then. We had to have videos prepared and interviews sent out so we would know what to say. We would spend 60 hours, a whole week, at someone's house practicing driving on a course."
Ramirez said being on the team has taught him the importance of teamwork.
"I've learned things I couldn't have learned anywhere else," Ramirez said. "We have people who are specialized in different things. I couldn't do this on my own, there's no doubt about it."
About the Writer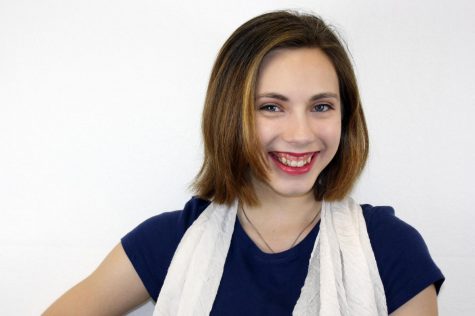 Erin Sheffield, Editor-in-Chief
Hullo! I'm a senior in my third year on staff and my second year as an editor-in-chief. You can catch most of my work in the news and blogs sections. When I'm not around the school with a camera and a press pass, I spend my time in choir, musical, various...