Key Club to host blood drive Feb. 21-22
Students can donate blood during Key Club's Spring Blood drive Thursday, Feb. 21 and Friday, Feb. 22 throughout the school days.
All donations will go to the Coffee Memorial Blood Center. Students should sign up with Key Club sponsor and computer science teacher Lance Culbert in room 1306. Students cannot donate if they are younger than 16. If they are 16, students must have a signed parent permission form and weigh 125 pounds. Participants age 17 and older will not need the form but must weigh 110 pounds.
"If you've never donated, you need to go ahead and try," Culbert said. "It's one of those things that people can let their nervousness about giving blood get the best of them. I'm a huge needle-phobic, nurse-phobic, doctor-phobic, but, if I can do it, anyone can. Most students will tell you after donating one time they have a good feeling about it and will encourage others to do it."
"
If you've never donated, you need to go ahead and try."
— Lance Culbert
The event will also be part of a competition, Donor Days, in which the school will compete with other schools for a cash prize for their school. Last year, CHS students won the prize. The competition will run through March.
"This spring we'll probably have a lot of students deferred because they've been sick with the flu," Culbert said. "We have a group of seniors who got a meningitis vaccine a week ago, and the waiting period for that is two weeks so all of those guys are going to be deferred. We really need to get the people out that can donate."
If students are unable to donate at this blood drive, they can donate in any other community drive or at the blood center in Amarillo before the end of March. Donations before then will count for the Donor Days competition.
Leave a Comment
About the Contributor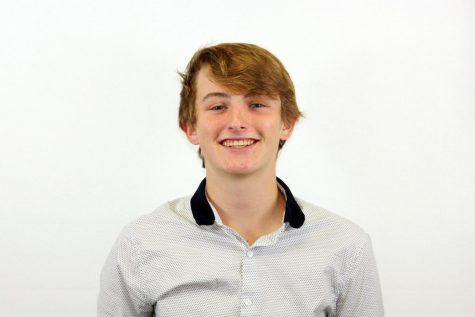 Luke Bruce, Editor-in-Chief
Hello everybody! I'm a senior, and this will be my third and final year on staff. I will be one of the three editors-in-chief this year on The Eagle's Tale. Most of my work this year will be in news and sports. When I'm not at school or work, I love spending...