Head custodian sparkles with creativity, life, laughter
Hang on for a minute...we're trying to find some more stories you might like.
As she makes her way down the hall, students notice two things immediately: the trash can full of cleaning supplies trailing behind her and the smile shining on her face. Although she has one of the most grueling jobs on campus, she is never seen without her smile. Greeting students and faculty alike as she travels the halls, her laughter and beaming grin brighten the days of those who encounter her.
Martha Varela is the head custodian on campus, but she is much more than just the friendly face students and teachers pass by in the hallways. 
"What makes my day is when someone passes down the hall and they say 'hi' or come and help without me having to say anything to them and they just do things on their own," Varela said. "I like working here because it's more like a family environment. Everybody gets along so well with everyone else and we try to help each other out any way we can."
"
Everybody asks me, 'How come you're so happy?' The job can get stressful, but hey, I just get up and I'm thankful the Lord gave me another day."
— Matha Varela
Varela's day starts at 6:30 a.m and does not end for 12 hours. With her staff being cut down to only four individuals, she does anything and everything she can during the day to help her team out. Varela said the biggest way students can help her is by simply picking up trash left on the floor.
"I notice that in the classrooms, there are the biggest papers and wads of papers the kids throw on the floor," Varela said. "That's one of the biggest problems. You notice that."
On top of her already busy schedule, Varela is responsible for much of the safety on campus. From unlocking the doors in the mornings and locking them again after school, to making sure students are secure during a lockdown, Varela plays a crucial role in the welfare of the school.
"Basically we're the eyes and ears of the school because we're everywhere cleaning or doing something," Varela said. "Every day I check for suspicious people and if I see them, I go ahead and call [assistant principal] Muncy to be on the safe side."
Despite her near constant work schedule and various other responsibilities, Varela is known for maintaining an incredible attitude and improving the days of others by simply being in the same room.
"
I love to spend time with my family and take pictures so whenever we're gone at least they have that to look back to."
— Martha Varela
"Everybody asks me, 'How come you're so happy?' The job can get stressful, but hey, I just get up and I'm thankful the Lord gave me another day," Varela said. "I'm thankful I can get up and go to work, because there are people that can't. Like I always tell my kids, live life to the fullest because you never know when your time's coming up."
Varela said her favorite pastime consists of anything involving her family. Her passion for photography budded from taking family photos and expanded into all types of different snapshots.
"I'm not a professional photographer or anything, but it's fun," Varela said. "I guess you can say that's my passion right there. Taking pictures never stops. I love to spend time with my family and take pictures so whenever we're gone at least they have that to look back to. When we went to Ruidoso, we rented a cabin out there, we went horseback riding and I was taking pictures. I also try to take pictures of outside, especially the sunrises because those are beautiful."
Photography is not Varela's only creative outlet. Varela also crochets scarves varying from the traditional style with only one layer, to scarves with double layers, to arm-knitted creations. In addition, she and her husband make crosses for their family.
"I used to crochet because I never knew how, and I wanted to learn," Varela said. "That's what I used to do, but then I quit that and my husband and I started making Dallas Cowboys crosses. We make crosses, print photos–anything that has to do with family or getting that bond. I go through periods where I want to do something, but as soon as that dies, I'm done and ready to go do something else."
Varela also said she loves to travel and hopes to visit several various places in upcoming years.
"I want to go to Jamaica," Varela said. "But my top priority is to go to Israel. I would love to go there. I told my husband maybe someday, because you never know. If I go, that would be the happiest thing that ever happened to me."

About the Contributors
Aryauna Thompson, Staff Reporter
Hello! This is my third year as a staff reporter on The Eagle's Tale staff. I am incredibly excited to yet again work with such an incredible team of journalists. Outside of The Eagle's Tale, I am very active in the Soaring Pride Band, UIL Academics, various honors societies, the PRO internship program and my...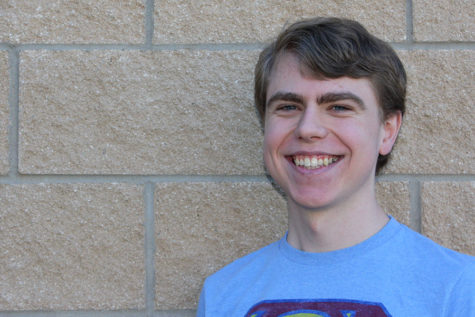 Jaren Tankersley, Co-Editor in Chief
Salutations, I am Jaren Tankersley. I am a senior, and I am very excited to spend my third and final year on the Eagle's Tale staff as Co-Editor-in-Chief. I am vice president of the class of 2018, vice president of our NHS chapter and vice president of the Drama Club. I participate in the all-school...