Dribbling through memories
Six seniors accomplish decade long dream
Side-by-side, six seniors walk onto the court with their team. Familiar faces cheer in the stands as they are announced in the starting line-up one last time. Memories run through their heads as they realize this will be their last game to play together.
Seniors Chloe Callahan, Karlie Venhaus, Kenadee Bennett, Kenadee Winfrey, Kyla Cobb and Neely Wood have been playing basketball with each other for 10 years. The six girls began playing and competing with each other in leagues growing up. This year, the varsity girls basketball team won the UIL State Championships on March 11, a dream the girls have had since they started playing, Winfrey said. 
"Growing up as a little girl, you go to all the games, and you think, 'oh my gosh, I want to be on that team,'" said Winfrey. "This year, there was a team called the Candy Crush, and they followed us around and went to all of our games. I see them as we used to be. We wanted to be a part of that State Championship team. To see them watching us like we used to watch the other girls is impactful."
Holding 20 state titles, Canyon High is known for their girls basketball team.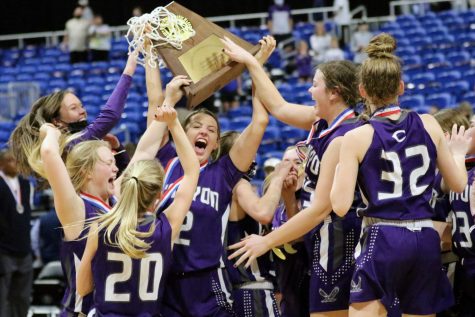 "If you want to play basketball at Canyon, it's played at a really high level," Lombard said. "Early on, there are players that we look forward to coaching in years to come. I think the tradition that goes along with it and the culture that's established with the girl's basketball team in the athletic program can't start when you get to high school. Those girls are playing when they're 9 and 10-years-old, just to have a chance to be able to play for a State Championship one day."
Lombard said the team went into their season this year with the motto "unfinished business," after the last season did not end as well as they wanted it to.
"We returned so many players from the year before," Lombard said. "We thought we had a good enough team to win a State Championship and didn't quite play our best at the end of the year. With so many returning, our motto was that we had a chance we left a little unfinished, so we continued on and were motivated to see if we could win it all this year."
Suni Salinas formerly coached the girls in junior high, teaching them their potential and watching them grow.
"Practice wise you could do a lot with that group, because of their knowledge and understanding of the game," Salinas said. "My goal was to teach them to look at flaws they may have or people they don't agree with off the court, but when they're on the court, to be able to have a bond where nobody can tell if they don't get along."
Salinas said through the years each girl has had to play different roles and persevere through different hardships, building the girls up not only as better players but as better people.
"
I know a lot of people just see the signings and success, but there was some true grit and hard work."
— Suni Salinas, junior high girls basketball coach
"I know a lot of people just see the signings and success, but there was some true grit and hard work," Salinas said. "Those things make you proud because they're bigger than the game."
The girls celebrated together in the locker room after winning the UIL State Championship with a score of 56-55.
"It hit me that I would never play with them together again after the game," Venhaus said. "We were all in the locker room celebrating and going crazy. We were about to walk out and I was packing up my bag and it just hit me. This is the last time I'll ever take off my shoes. The last time we'll ever break out."
Bennett said the group of friends are so close they have become sisters.
"We're not just a group of friends, we're family," Bennet said. "We've known each other and been with each other for over half of our lives. It's not just something where we're going to go off and forget about each other."
Leave a Comment
About the Contributors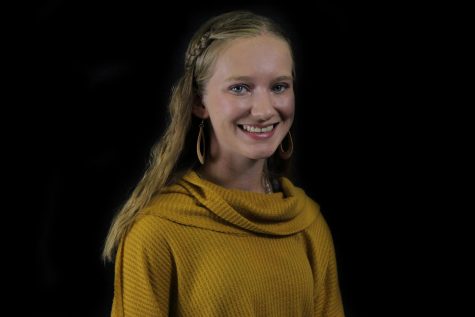 Laura Gill, Associate Editor
Oh, hey there! My name is Laura Gill, and I am a senior. I look forward to being Associate Editor of The Eagle's Tale this year. I am on the leadership team for the Soaring Pride Band, and I am in the Canyon ISD PRO Program. I am also involved in the...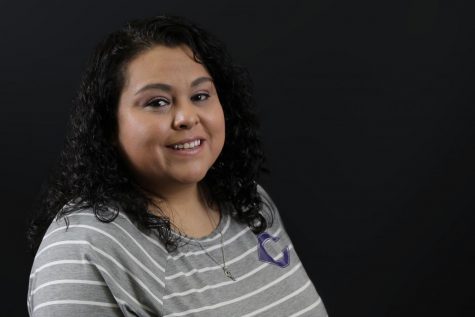 Jasinia Frausto, Adviser
Hello. I am Mrs. Frausto. This is my first year at Canyon High advising and coaching journalism after spending several years teaching at Canyon Intermediate. Art, photography and writing have always fueled my happiness, and I learned early on that through...