Tennis places seventh, plays Thursday, March 12
The varsity tennis team placed seventh in the Amarillo Sandie Cup March 6. The team will play in Lubbock at the Lubbock Invitational Thursday, March 12.
The team is preparing for the district meet April 7-8. Sophomore Berkley DeLong played mixed doubles this weekend with freshman Nathan Solomon.
"We can improve as a team by continuing to work on our footwork," DeLong said. "We could also be more coach-able in our matches."
DeLong said her favorite match from the Sandie Cup was the game against Lubbock Monterey.
"It was a really good match because Nathan and I were really getting used to the way each other played," DeLong said. "We really had a lot of communication in that match."
Junior Scott Cornelius said the team fought hard at the Sandie Cup.
"I think the weather threw us off a little since we were only able to use the courts twice over the past two weeks," Cornelius said. "Even so we could use some more practice time."
Cornelius said he enjoyed his last match the most.
"Instead of concentrating on how to win the match, I just decided to have fun," Cornelius said. "Those are always the best matches."
Leave a Comment
About the Writer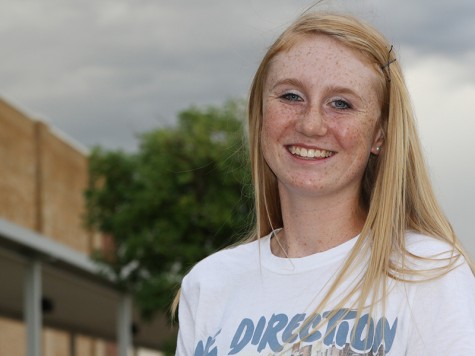 Brailey McMinn, Staff Reporter
Hello! My name is Brailey McMinn and I am a sophomore this year. This is my first year on staff, and I am on the varsity tennis team. My hobbies include watching Pretty Little Liars, reading, spending time with friends and loving Jesus! I have an older...