Football players reflect on positives of season after playoff loss
The varsity football team fell to San Angelo Lakeview Nov. 14 with a final score of 27-21 in the first round of the playoffs, ending the Eagles' season.
The Eagles trailed the entire game with Lakeview scoring first. At halftime, the scoreboard read 14-7. In each of the following quarters, both teams scored once, ending the game with a last minute loss of possession for the Eagles, who had been making their way down the field in a final attempt to win. Senior Ty Blevins said the team did well regardless of the final score.
"We played well, and the team shouldn't hold their heads down," Blevins said. "We had a couple of missteps, but we played well against them and the refs."
Blevins said although he is sad the season is over, he is proud of his team this year and honored to be a part of it.
"I wasn't ready to hang up the pads, but I am also satisfied because my brothers and I had a great and memorable season," Blevins said. "We win and we lose, but in the end we are brothers until we die. I wouldn't trade them for anything, and I am honored I got to play with them. They are a big part in making my senior year memorable."
Senior Ty Crenshaw said he thought the team played well and could have just as easily won the game.
"I think nine times out of ten, we win that game," Crenshaw said. "This was just that one."
Crenshaw said he has learned a lot about both football and life this season.
"Being in the football program taught me about life," Crenshaw said. "It helped me realize that if you try to do everything yourself, you will likely fail. If you accept the help of others, you can surely succeed."
Crenshaw said although he and the team faced many trials this year, he is proud to have been a part of this season and will remember it for years to come.
"Over the course of this highly emotional season, I got the chance to experience some of the best moments of football I have ever experienced," Crenshaw said. "That is all I will remember. It was something beautiful."
Leave a Comment
About the Writer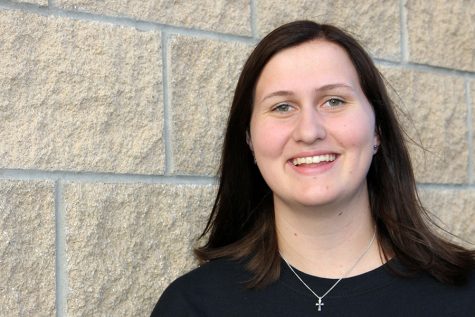 Callie Boren, Fall Co-Editor-in-Chief
Hey! My name is Callie Boren, and I am Co-Editor-in-Chief of the Eagle's Tale. This is my third and final year on staff. I am also the National Honor Society president, senior class president, an officer in the Chamber Choir, and a member of the UIL...