Canyon High School welcomes new girls wrestling program
According to teamusa.org, the number of girls wrestling in high school has increased from 804 to 21,124 participants in the last 25 years. For Canyon High, the number grew from zero to 20 in the past few months. 
In May, the Canyon ISD school board approved the beginning of a new girls wrestling program at Canyon High School and the junior high levels across the district.  
"I am incredibly happy to have as many girls participating as we do," head wrestling coach Tyler Frausto said. "These girls have worked really hard this fall learning something brand new to them. Wrestling is not easy and these girls have fallen in love with the sport in just a short amount of time. It has been really awesome to be a part of."
With the boys wrestling program being only in its fifth year, wrestling is fairly new to Canyon High School altogether. 
"Once we started the boys program, we always knew the girls program was coming," Frausto said. "We finally got enough girls interested to get it going. We couldn't be more excited to get this girls program up and running." 
"
I thought it would be cool to be a part of this big moment."
— Junior Aaralyn Adame
Frausto said his day-to-day work schedule has not changed much since the addition of the girls wrestling program.
"Wrestling is wrestling, whether you're a boy or a girl," Frausto said. "Balancing the amount of kids has been interesting, but I am not going to complain about having too many kids that want to wrestle. Coach Trejo has stepped up into a new role this year, becoming an assistant coach in our program, and he has been great and definitely helped kickstart our girls program."
The girls wrestling team will compete in District 3-5A with the following schools: Amarillo, Caprock, Palo Duro, Tascosa, Randall, Borger, Dumas, Hereford, Pampa, River Road and Bushland.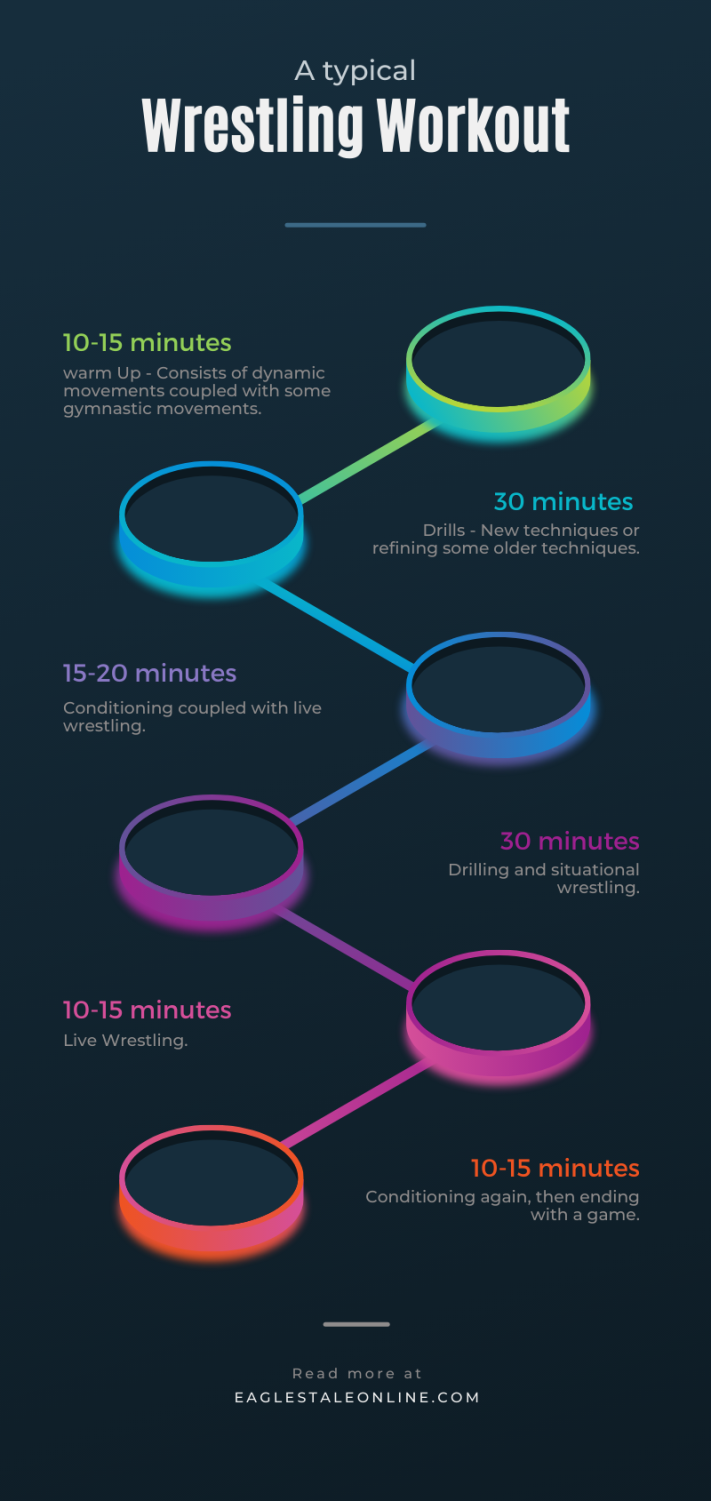 "I thought it would be cool to be a part of this big moment, with it being the first girls wrestling team," junior Aaralyn Adame said. "This is my first time wrestling, unless you consider wrestling in the kitchen with my older brother."
Students workout during their class period and after school, with practices consisting of a warm-up, drills, conditioning and sparring with a partner. 
"I didn't realize how different being in shape for wrestling is from just being in shape in general," Adame said. "I love the coaches and the environment of the wrestling program."
Junior Lorien Hall said she has no previous experience wrestling and always wanted to join but never had the opportunity to do so. 
"My goals are to put in every ounce of effort I can to win as many matches as possible," Hall said. "I love a good challenge, and wrestling definitely brings that. It is a great program and I'm excited to see what we can do this year."
Hall said learning wrestling moves was expected, but more importantly, wrestling teaches you mental toughness, and to push harder than you think you can.
"When you are disciplined, it is so rewarding and worth the work. I love that wrestling improves both your physical and mental health," Hall said. "The things I learn in wrestling will help me later in life, even after my wrestling career is over."
Frausto said his goal for this year consists of the girls getting better every time they step on the mat. In the next 3-5 years, he hopes the program grows in numbers and in the skill of wrestlers. Those interested in joining are encouraged to email Frausto at [email protected].
"First and foremost, we want kids to have learned discipline, integrity, hard work and fortitude by the time they leave our program," Frausto said. "We want to help influence these young men and women and help them become productive members of our community in the future. Obviously, we also want to have success on the mat as well. We're excited to get out there, compete and get better throughout the season."
Leave a Comment
About the Contributor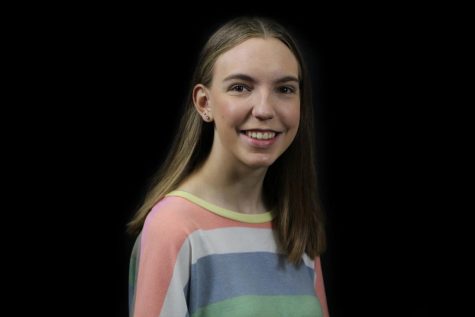 Hannah Backus, Editor-in-Chief
Hello! My name is Hannah Backus, and I am a senior. This will be my third year on The Eagle's Tale staff and second as Editor-in-Chief, and I am so excited to be serving the students of Canyon High once again. Alongside newspaper, I am co-president of...