Duo compete in Cross Examination State Championships virtually
Senior Ryan Cox and freshman Liam Stayton competed virtually at the UIL Cross Examination Debate State Championships Friday, March 19.
Cox and Stayton competed in their homes over Spring Break, using the programs Zoom, FaceTime, Dropbox and SpeechDrop to communicate between themselves, opponents and judges. The pair placed first at the district meet Feb. 4.  This is the fourth year for Cox to compete in CX debate and his second time competing at the state level, while this is Stayton's first year as a CX debater.
"I joined CX because Ryan needed a partner," Stayton said. "Our coach put me in to see if I liked it. I learned that I really enjoyed it. I know that arguing with people can be unhealthy–like at Thanksgiving dinner–but debate is a great way to have fun and learn things through arguing." 
CX Debate is constructed into eight different speeches, with each person speaking twice in a debate round. Stayton is the first speaker in the duo. The first speaker reads a pre-written affirmative case and introduces different arguments in the round. Each team must be prepared for both the affirmative and negative sides of the UIL topic.
"CX is a evidenced-based debating style," Stayton said. "We use research and news articles to synthesize different arguments to run in a round. We also use this technique called 'spreading.' We speak fast so we can get as many arguments out in the round as possible. It's a lot of work, but Ryan and I have fun during the round. Sometimes it can be our downfall too. We'll coin flip for what arguments to run, or just goof around. We try to keep it light."
"
With everything going on politically, we had a lot of fun getting to talk about this issue."
— Ryan Cox, 12
This is the first year for UIL to hold the state competition online. Cox competed in person at the 2018 state tournament as a sophomore. Cox said the online format is not as fun as an in-person round, and it can be an adjustment for any debater.
"The two words I would use to describe it is janky and abysmal," Cox said. "There's not as much of a rush. The only upside I've seen so far is that we get to mute our microphones. We can yell and express our grievances at our opponents when they're speaking. It's funny because everyone does it. It's also good practice because we can learn easier from our mistakes. We have a chance to really speak about the debate in real time."
The topic for CX Debate changes every year. The 2020-2021 topic was Resolved: The United States federal government should enact substantial criminal justice reform in the United States in one or more of the following: forensic science, policing, sentencing. Cox said this was a fun topic to debate because it was so timely.
"There was a lot of information about the topic this year," Cox said. "With everything going on politically, we had a lot of fun getting to talk about this issue. This was a weird year for a lot of reasons. Having a freshman partner can be a little difficult, but not with Liam. He's been debating for a long time, whether that's been people on the internet through Omegle, or his friends and family. He has the mentality of debate down. All we had to do was rein him in and polish off his arguments."
About the Contributor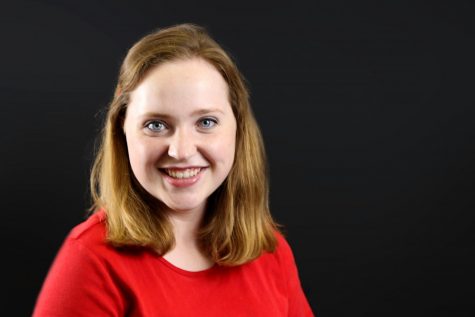 Caroline Ragland, Staff Reporter
Hi guys! I'm Caroline, and this is my fourth year in the journalism program and my third year writing for The Eagle's Tale. I am so excited to get back to working for the paper and writing about the wonderful people here at Canyon High as a senior....