Spanish Club to continue bracelet sales through Wednesday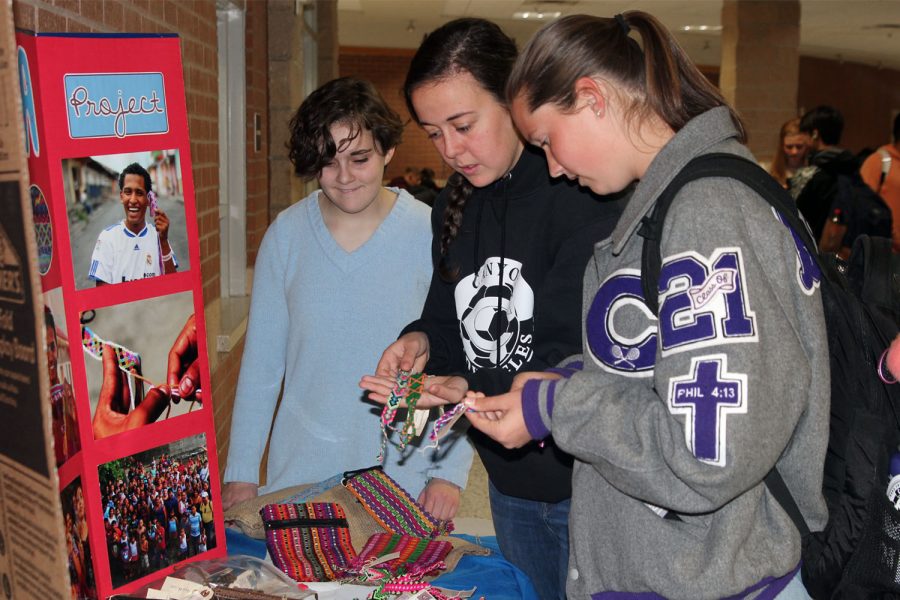 Spanish Club will continue selling bracelets and purses made in Guatemala and Nicaragua in the lower commons before school and during the last 15 minutes of both lunches through Wednesday.
Bracelets, or "pulseras" in Spanish, cost $5 each and purses, or "bolsitas," cost $10. All proceeds will benefit The Pulsera Project, an organization employing and educating nearly 200 artists in Guatemala and Nicaragua by selling their bracelets and purses in more than 2,400 schools in the United States.
Spanish teacher and club sponsor Rubi Perez said The Pulsera Project started after a group of travelers befriended Nicaraguans who made colorful, detailed bracelets and then decided to help sell them in the U.S., where the market for such bracelets is bigger than in Nicaragua.
"
The reason they started the project was to help people."
— Rubi Perez, Spanish Club Sponsor
"The Pulsera Project helps them with employment, education and many other things, such as health care and scholarships," Perez said. "It is important for these artists who work hard to make these bracelets and is a good opportunity for our club to do something important for other people. The reason they started the project was to help people."
Spanish Club Treasurer Carly Behrens said the bracelets are separated into two bags–a pink and a blue bag. The blue bag contains thinner bracelet choices, while the pink has thicker options. In addition, each bracelet comes with a picture and signature from the person who made the bracelet.
"The name tag makes it more personal and creates a connection with the people who made them," Behrens said. " It also makes it feel more real and knowing all the money we raise will be sent back to Nicaragua and Guatemala for the artists who made them makes this project even more important. This project is meaningful because it is getting us to do something greater than ourselves — to help those who made them. This project is not about us; it is about those artists."
About the Contributor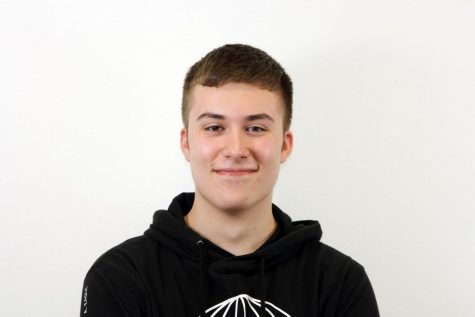 Blake Loria, Associate Editor
Howdy! I am a junior, and this is my second year on staff. I aspire to be a journalist some day, and I am honored to be on The Eagle's Tale staff as associate...