Speech team members qualify for UIL, TFA state competitions
Hang on for a minute...we're trying to find some more stories you might like.
The hours are long. Sometimes students stay after school far after sunset reading the same phrases time after time trying to get pitch just right, working on the speed of a transition, the sound of a symbol, the timing of an eye roll, the pronunciation of a word. Speaking so much they have lost their voice, the students repeat difficult passages until the words flow just right.
Eight members of the speech and debate team, coached by Stefanie Rodarte-Suto, qualified for two state competitions in March.
"So far we have six students who made UIL State and two students who made TFA State," Rodarte-Suto said. "In UIL CX, the first place was Bronson Kwaku and Ryan Cox, second place was Josiah Kinsky and Rhianne Urbanczyk, and third place was Caroline Ragland and Madeleine Machado. Then we have Kaleigh Rodarte-Suto who will be competing in International Extemp and Campbell Holt  who will be competing in humorous interpretation at TFA state."
Students attend Texas Forensic Association (TFA) based on a point system.
"The points are determined on the number of entries," Rodarte-Suto said. "At most tournaments, if you place first, then you get six points and you have to earn 12 points to go to state over the course of our tournament season.  If a person places two or three times in the top three, then they would be eligible to qualify for TFA state."
Senior Campbell Holt qualified for state by earning 12 points in humorous interpretation.
"
I really want the opportunity to take my piece and actually compete at state."
— Campbell Holt, 12
"I really want the opportunity to take my piece and actually compete at state," Holt said. "I've worked very hard and put a lot of time into this. I'm really happy that my work has paid off, and I reached my goal of making TFA state."
Freshman Bronson Kwaku said he really wanted to win first at district.
"I have a mentality where I say I'm going to do something then I do it," Kwaku said. "It was really cool to learn that Canyon swept at district. I knew there were lots of people who were trying really hard to win, but it was really cool to place first."
Kwaku said the debate topic was immigration. All debaters prepared to argue both sides.
"Our affirmative case was about letting in more Syrian Refugees into the United States," Kwaku said. "If you debate negative then you debate why you shouldn't implement their plan and why they are wrong. You get to have questions between speaking and you have to speak within a time frame."
Holt said speech takes a lot of time and energy.
"One of the things I'm most passionate about is making people laugh," Holt said. "I am really excited because I've spent so much time and effort on this piece trying to make it perfect. You have to really highlight the funny parts to make them the best they can be and make my piece the best it can be."
"
Our teams were able to compete well with a short amount of prep because of our work."
— Bronson Kwaku, 9
The debate teams worked sometimes three hours after school leading up to district.
"It was definitely a good feeling to know that me and my partner are one of the best teams in our district," Kwaku said. "Our teams were able to compete well with a short amount of prep because of our work."
Rodarte-Suto said success comes down to the individual mentality of a member.
"It is also up to the kids who work," Rodarte-Suto said. "It feels awesome to have so many students going to state. I'm so proud of them."
About the Contributors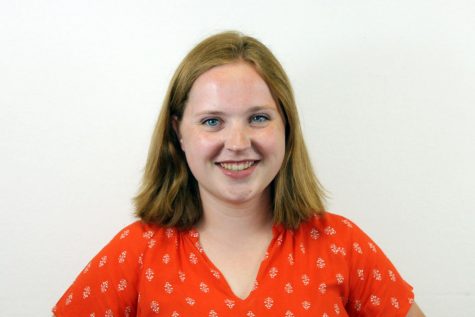 Caroline Ragland, Staff Reporter
What's up, guys? I'm Caroline, and I'm a junior. This is my second year on staff, and I am pumped to get this year rolling. When I'm not writing, you can...