Five earn All-State Choir honors
Seniors Erin Sheffield, Katelyn Spivey, Conner Nall, junior Mia Bonds and sophomore Brennen Copeland earned spots in a Texas Music Educators Association All-State Choir after competing at the area audition Saturday, Jan. 12 in Midland.
Canyon High took a school record of 24 students to the audition. The five students who placed will travel to San Antonio for the TMEA convention Tuesday, Feb. 12 and perform in their concerts the following Saturday. Sheffield and Spivey will sing in the large school mixed choir, Nall and Bonds in the small school mixed choir and Copeland in the large school men's choir. Nall said he loves music as well as the competition aspect of the All-State process.
"It's something that brings me great joy," Nall said. "Music was something God used to show me what I was supposed to do with my life, which is help people. I'm just looking forward to experiencing what TMEA is like for the first time, to sing in a choir that outstanding."
Copeland said he did not think his audition went as well as it could have but is proud of the outcome.
"I told my mom, and she started bawling," Copeland said. "Then she told my dad, who was really goofy on the phone because we always have really goofy phone calls. Then she told my aunts and uncles and cousins. I'll have to tell my grandparents when I see them. I think they're happy I made it in something big I love to do."
Sheffield and Spivey sang in the women's choir at last year's TMEA convention.
"All-state is really like no other choir you'll ever experience," Sheffield said. "Every section was incredible. There were no weak links. I would find myself crying during rehearsal, not because the music we sang was emotionally touching, but because it was so beautiful, my body couldn't stand it. I'm excited to be there again."
Sheffield said the All-State process is commonly misinterpreted by those competing.
"
We strive to do well for the experience, not in search of proof that we're good singers."
— Erin Sheffield, 12
"A lot of people mistake the All-State process as being a competition for who's the best singer," Sheffield said. "Great singers get nervous and don't make it. It's a bunch of auditions to make a really good choir, and we strive to do well for the experience, not in search of proof that we're good singers."
Copeland said participating in the All-State process taught him nothing is impossible with determination and hard work.
"I really look forward to singing in a big choir with a bunch of awesome musicians that also enjoy choir," Copeland said. "I fell in love with music at a very young age when my dad showed me metal. I really started wanting to play drum set, and singing was a way you can let out emotions. You feel on top of the world. It's amazing. It's a euphoric feeling."
Large School
Soprano 1
Soprano 2
Bass 2
Small School
Alto
Bass
Leave a Comment
About the Contributors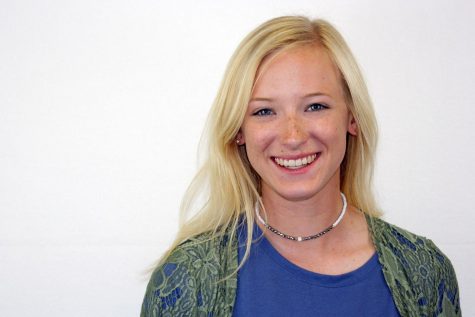 Katelyn Spivey, Editor-in-Chief
Hi there! I am a senior, and this is my third year on staff and second as editor-in-chief. I am choir president and a member of the varsity and show choirs, and in theater, I participate in musical and the One-Act Play competition. I am a self-proclaimed...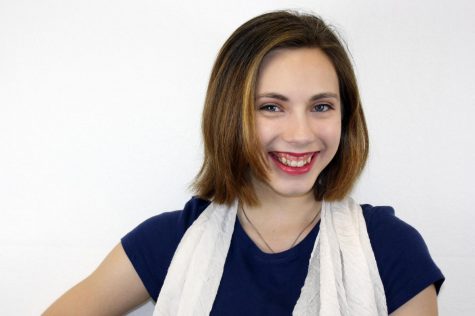 Erin Sheffield, Editor-in-Chief
Hullo! I'm a senior in my third year on staff and my second year as an editor-in-chief. You can catch most of my work in the news and blogs sections. When I'm not around the school with a camera and a press pass, I spend my time in choir, musical, various...