Band to host Soundblast, March-a-Thon performances
The band will perform stand tunes and a preview of their halftime show at Soundblast tonight at 7 p.m. in the auditorium.
The concert showcases progress from summer rehearsals. They will also participate in the March-a-Thon fundraiser, a 10-mile march through Canyon starting at Freedom Fellowship Church and ending at Canyon High Saturday morning, Aug. 18.
"Soundblast actually started in the old high school as quadraphonic sound," head director Mike Sheffield said. "Its a chance to showcase what we've done so far and see what kind of shape we're in, as well as have fun with it."
Senior and trumpet player Ian Hughes said Soundblast is a great way to show off the work band members put in during the summer.
"We've been working for two weeks before school, and most of us have gotten music three or four weeks before that," Hughes said. "We've been working all summer on the music to prepare it for everyone to hear."
"
We've been working all summer on the music to prepare it for everyone to hear.
— Ian Hughes, 12
Senior drum major Meghan Brooks said Soundblast provides the band the chance to perform in front of a crowd before football season begins.
"We do stand tunes, because we play in the stands," Brooks said. "We also play whatever part of the show we've been working on. For this, it's our closer."
Hughes said participating in March-a-Thon teaches members endurance.
"That 10 miles is so long and hard, but all of us doing it together, we don't even think about it, because we're all together as a team," Hughes said. "If we don't have a great team to rely on and to lean on through the whole March-a-Thon, we're not going to last. Going through the years, our teams have gotten better and better."
Sheffield said money raised through March-a-Thon goes directly into program funds, helping provide necessary supplies to band members.
"It's something that's got no overhead whatsoever," Sheffield said. "We get all of this money. It's sponsoring students doing something quite difficult. Marching 10 miles with a piece of equipment and trying to make music while doing it is hard."
Hughes said March-a-Thon is the most difficult performance the band does.
"It's really a great experience, because it's really just all of us getting together and doing something great for our city," Hughes said.
"
It's a way for us to get up close and personal with a lot of Canyon.
— Mike Sheffield, director
Sheffield said this particular group is working well together, and the Soundblast and March-a-Thon performances will reflect that.
"It's a way to showcase for our parents, 'Here's what we're doing, here's what we've done through the two and a half weeks of summer band, this is where we are,'" Sheffield said. "It gives them a starting point for what they see later on, a baseline as opposed to having to wait for the first football game; a chance for us to perform. Practicing performing creates good performance."
Leave a Comment
About the Contributors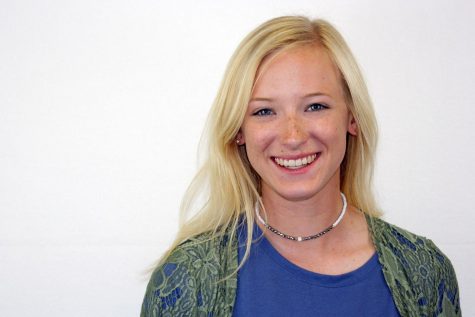 Katelyn Spivey, Editor-in-Chief
Hi there! I am a senior, and this is my third year on staff and second as editor-in-chief. I am choir president and a member of the varsity and show choirs, and in theater, I participate in musical and the One-Act Play competition. I am a self-proclaimed...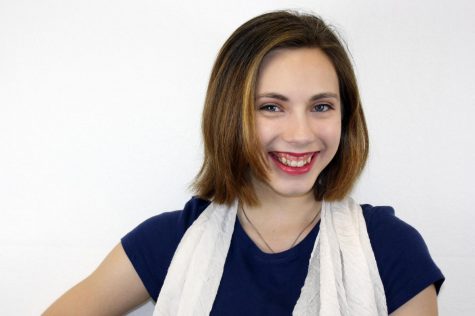 Erin Sheffield, Editor-in-Chief
Hullo! I'm a senior in my third year on staff and my second year as an editor-in-chief. You can catch most of my work in the news and blogs sections. When I'm not around the school with a camera and a press pass, I spend my time in choir, musical, various...