Applications for annual police academy due May 18
The fifth annual Student Police Academy is scheduled for June 25-28. To attend, students must obtain an application from their campus officer, fill it out, and turn it in to the officer by Friday, May 18.
The academy is open to any student from grades seven through 12 with free activities for those participating.
"My experience in the police academy was actually very fun," sophomore Alex Englehart said. "Whenever I got there, they split us off into teams, and I didn't know anybody. I got to realize that maybe people I had seen but I didn't know were cooler than I thought they'd be. It was a great learning experience altogether."
"
It was a great learning experience all together."
— Alex Englehart, 10
Those attending the Police Academy will learn the basic functions of a police department.
"It's fun, it's enjoyable, it gives the kids something to do, it's free," Officer Daniel Roach said. "It gives everybody a chance to understand on a basic level as to what we might do on a daily basis. We can do anything from follow up on cases, to crashes, to use of forces. You name it, and it's there."
Students will have opportunities to learn about different aspects of police departments, including the people who work within them.
"When students take part in things like this, especially students that have never done it, they learn a different side about the guys I work with," Roach said. "Students learn we're all human.  We live, we laugh, we do all that stuff just like everybody else, and we hope you come through this with a different perspective."
Roach said attending the police academy can give students an opportunity to discover whether or not they wish to have a career in law enforcement.
"
We hope you come through this with a different perspective."
— Officer Daniel Roach
"One of the officers that works for Canyon now, he was a student at another police academy, and that is what brought him into law enforcement," Roach said. "That's what ended up letting him get a job. It was the student academy he attended that changed his perspective and his life and got him in this direction."
Roach said one of the things he enjoys about the Police Academy is the people who have fun during it.
"The neatest thing about it is seeing all the kids and everybody having fun," Roach said. "I think it's just all about seeing people smile and honestly having a good time."

About the Contributors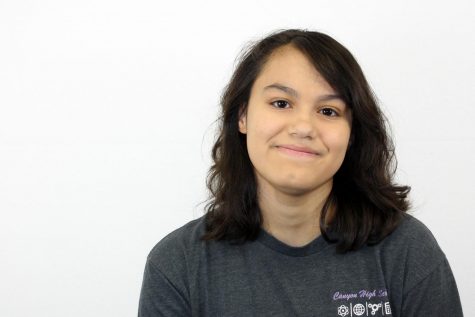 Maryssa Rodriguez, Staff Reporter
Hola! Me llamo Maryssa, and I'm a junior working in my second year as a reporter for The Eagle's Tale. I enjoy drawing, writing and spending time with animals. I'm not only a writer though; in fact, I also like learning new things in subjects such...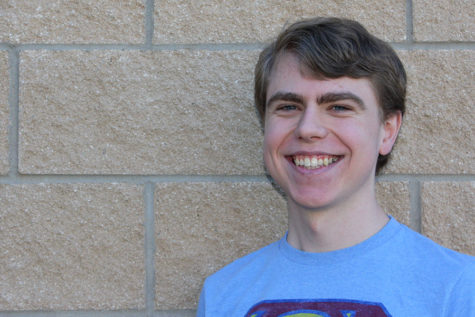 Jaren Tankersley, Co-Editor in Chief
Salutations, I am Jaren Tankersley. I am a senior, and I am very excited to spend my third and final year on the Eagle's Tale staff as Co-Editor-in-Chief. I am vice president of the class of 2018, vice president of our NHS chapter and vice president...