Activity period to change, offer more options starting Monday, March 5
Students can roam the halls, visit classrooms or reside in the commons during activity period beginning Monday, March 5 as long as they are caught up in and passing all classes.
Students with failing grades or missing work may be required to go to tutorials during activity period. Students will not have to sign in or out of their second period classes but must stay in the main building. This change was inspired by the observation of a metroplex school with a similar "tutorial time."
"
I'm hoping the kids who are really struggling will get the help they really need."
— Jennifer Boren
"Big schools, bigger than our school, they do this," associate principal Jennifer Boren said. "They started it because they needed to have intervention time. They needed tutorials, and they didn't have that in their daily schedule. That's different from us. We have that in our daily schedule. But when we went to observe these schools and see how it went, it was cool. It was cool that kids who are responsible, doing what they're supposed to and caught up have freedom and can really rest their brain by doing something fun."
Each department will have a closed tutorial day. Math will be one day, English the next, followed by other subjects throughout the week. Other than closed tutorials, many teachers will have open tutorials for those students just needing a little extra assistance.
"It's a way to meet more kids' needs," Boren said. "I'm hoping it will cause kids to get their work done in a timely matter. I think for some of our top kids, it is going to give them more freedom to easily go to Mr. Fabela and get help for their AP Calculus test. I'm hoping the kids who are really struggling will get the help they really need."
Other than tutorials, some teachers will offer different activities in their rooms for students. A schedule of these activities will be given to students. Math teacher Jenni Young plans to host a board/card game room on Mondays and a calligraphy class on Thursdays.
ChromeSquad
"I think it will be fun, because students won't feel they are restricted to one room," Young said. "It's motivating for kids to pass all their classes so they don't have to be in a specific room at a specific time. It kind of gives them an opportunity besides school to have fun. It also helps me get to know kids I don't have in a class."
Students can view a video made by the ChromeSquad explaining the new activity period.
"Our video only goes over the details of what the new activity period is going to look like," ChromeSquad member Parker Duggan said. "It's what you can and can't do, when it starts, and what it's going to be like."
Duggan said he expects students will understand what is happening by watching the video.
"I hope when they watch the video, they realize this upcoming Monday, activity period will not be the same," Duggan said. "I hope they'll understand this change is coming and be informed on what we're doing."
"
I think students will really benefit from this change."
— Parker Duggan, 12
Duggan said he plans on using the time to get extra help and spend time with friends.
"I think students will really benefit from this change," Duggan said. "I think the administration is also going to benefit, because they're not going to have to catch kids wandering the halls. In my opinion, activity period has always the hangout time between second and third periods. Now that they can spend it with their friends, it going to be much more enjoyable."
Leave a Comment
About the Contributors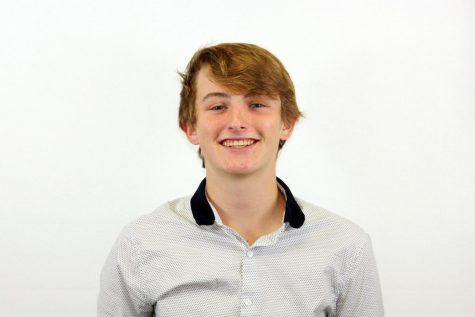 Luke Bruce, Editor-in-Chief
Hello everybody! I'm a senior, and this will be my third and final year on staff. I will be one of the three editors-in-chief this year on The Eagle's Tale. Most of my work this year will be in news and sports. When I'm not at school or work, I love spending...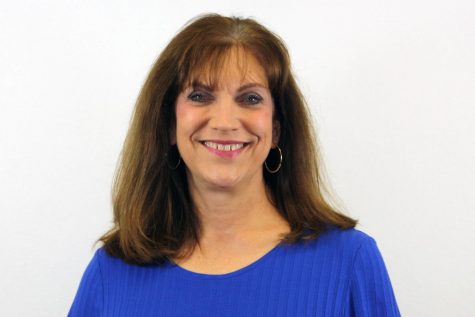 Laura Smith, Adviser
I'm the adviser of the Canyon High newspaper and yearbook staffs, and I love starting my day with this talented staff. We hope you'll join us daily for new content. I'm a graduate of Texas A&M University where I studied Secondary Curriculum and Instruction...