Chromebooks now in use campuswide
While the screen only expands about 11.6 inches, the Chromebook has changed the environment of the classroom. Since the first Chromebook was distributed Aug. 21, many students and teachers have noticed a change in their high school experience, for better or for worse.
Each student has the opportunity to possess his or her own Chromebook to be used in most, if not all, the classes the student attends throughout the school day.
"
We have a lot more resources at the tips of our fingers, faster."
— Tara Sloan, science department head
"I think the Chromebooks have given the kids a different option for learning," said Machelle Knoll, math department head. "For example, the online homework we use allows the students to work out their homework as many times as they want to which will help them learn and improve their grades. I think the use of the Chromebooks will definitely be beneficial in the long run."
While online homework is one aspect of the Chromebook, another important feature most teachers utilize in their Chromebook usage is Google Classroom.
"I am using more online assignments and supplementing our classroom with Google Classroom online," Knoll said. "We are definitely saving a lot of trees by not printing off all the worksheets. We put them on Google Classroom and let the kids work out their assignments there."
Google Classroom is a program which allows instructors to post announcements, which remind the students about upcoming events in the classes, and assignments, which the students complete and turn in online.
"The Chromebooks have allowed us to do a lot more online overall," said Tara Sloan, science department head. "We have a lot more resources at the tips of our fingers, faster. Instead of having to reserve the library or the computer lab, we can do everything right here in class, which is very handy."
"
The Chromebooks are a really good idea in theory, but I think they are more trouble than they are worth."
— Ian Hughes, junior
While the Chromebooks may have changed the classroom, teachers do not limit their class time to online lessons.
"Even though I am using more technology in the classroom, I still use my tried and true teaching methods," Sloan said. "I don't know if the technology helps the students learn the subject better, but it allows us to have more resources in our hands."
Students have voiced concern regarding the new technology.
"The Chromebooks are a really good idea in theory, but I think they are more trouble than they are worth," junior Ian Hughes said. "Especially with everyone having their own they take have to care of, it leaves a lot of room to forget them, or forget to charge them or even lack the ability to take care of them before school every day."
Care of the Chromebooks is only one concern students mentioned.
"The Chromebook itself is not a good computer to use because it is so limited," junior John Flatt said. "Half of the Chromebook's features require connectivity to Google Docs and Google Slides."
While most students seem to agree the Chromebooks are more of a hassle than a blessing, there are some who said they benefit from Chromebook use.
"It is easier to get all your homework done on time," senior Haley English said. "I think it is faster to get assignments done on the Chromebooks than it is on paper."
View Comments (1)
About the Contributors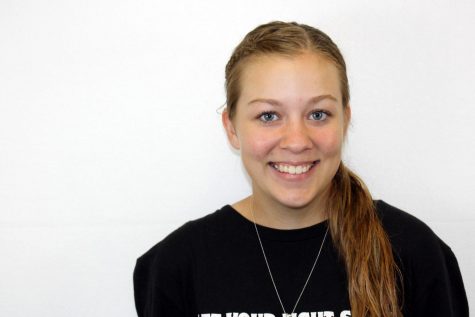 Aryauna Thompson, Staff Reporter
Hello! This is my third year as a staff reporter on The Eagle's Tale staff. I am incredibly excited to yet again work with such an incredible team of journalists. Outside of The Eagle's Tale, I am very active in the Soaring Pride Band, UIL Academics,...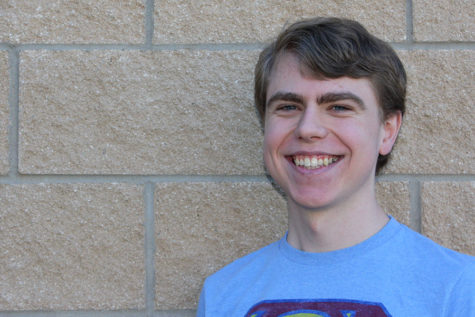 Jaren Tankersley, Co-Editor in Chief
Salutations, I am Jaren Tankersley. I am a senior, and I am very excited to spend my third and final year on the Eagle's Tale staff as Co-Editor-in-Chief. I am vice president of the class of 2018, vice president of our NHS chapter and vice president...