#TatumTough
Basketball coach cites faith, community support as vital to daughter's fight against cancer
They sat in the living room playing "beauty shop." He had made a deal with her to shave his hair when she lost hers. The razor buzzed as the promise was kept, a father and daughter bonding together through the illness changing their lives.
Tatum Schulte, 8-year-old daughter of head basketball coach Travis Schulte, was recently diagnosed with Osteosarcoma, a cancer present in her lower left leg and her spine. Communities from Canyon and surrounding area have begun fundraising to help the family with Tatum's medical bills. The family posts updates on the "Team Tatum" Facebook page, where a GoFundMe account is also accessible. The hashtag #TatumTough appears on social media and the GoFundMe account. 
"We will have 19 weeks total of chemotherapy," Coach Schulte said. "We are currently on week number four. They go in five week cycles. So we will have two cycles and then we will go to Houston where we will have some surgeries. My wife, Shawna, and I go to Houston Jan. 28 to visit with our surgeon and our team of doctors to make some decisions. The surgery will most likely happen in March."
Current fundraisers aiding the family include Team Tatum bracelets and car decals that can be purchased at the school store, along with shirts at Sport Zone. 
"
God put us here for a reason, because this community is so giving and generous
— Coach Schulte
"There will officially be a Canyon dinner that they are putting together," Coach Schulte said. "There will be a day of it with a 5K run in the morning, some shopping on the square and they are putting together a benefit dinner with a concert or dance. There are several restaurants that are doing a fundraiser where from a certain time to a certain time they donate back. I think Blue Sky and Feldman's are doing that."
The girls' and boys' basketball teams have arranged the annual Coaches vs. Cancer fundraiser night for Jan. 29 at the Canyon vs. Hereford game. Baked goods, shirts and bracelets will be available at the game to benefit the family. Donations will also be accepted.
"The support has been incredible already," Coach Schulte said. "God put us here for a reason, because this community is so giving and generous. For as big as a town as Canyon is, it's still a small town community, and that's what we really love about it more than anything."
While fundraising does help the family's medical bills, Schulte said that prayer is more important for them.
"We believe that God has already got this," Schulte said. "He knows the end result and is taking care of it all. Now it's our job to make sure we glorify Him through this and touch as many lives as we can. Hopefully we can introduce Jesus to some people who don't know Him. We really feel like this is the reason this is happening to us. Tatum has a strong, strong faith. She prays and prays. We pray a ton. So if anyone asks what they can do, we always just say to keep praying because it's working."
Coach Schulte said the family has already seen some of God's work in having a nationally renowned surgeon who recently moved from Philadelphia.
"He is probably number one in the world," Schulte said. "He started children's cancer research 26 years ago. He is unbelievable. For us to get into Texas Children's Hospital in three days was incredible. People don't do that they say. It happened, and there's only one reason: because God is in control."
"
It's going to be an incredible story once it's all said and done.
— Coach Schulte
Tatum's homebound teacher was a parent of one of Coach Schulte's former basketball students in Perryton, who now teaches at Crestview.
"When she found out about this, she volunteered immediately to be her homebound teacher," Schulte said. "I could go on and on. We believe that's one of the reasons we are in Canyon, Texas."
The Schultes also receive support from their own families, with Coach Shulte's mother living in nearby Nazareth and his wife's mother living in Amarillo.
"There are so many things that God has already touched," Coach Schulte said. "It's going to be an incredible story once it's all said and done. We have had a huge outpouring of support. It means a lot to Tatum. We are going to fight, and we are going to win."
View Comments(1)
About the Contributors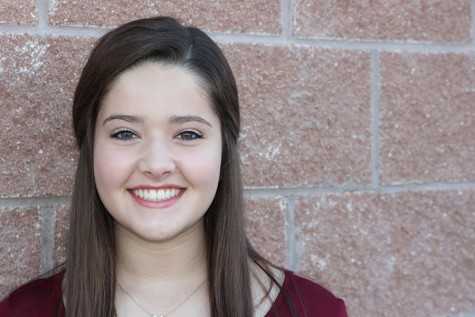 Allison Koontz, Co-Editor-In-Chief
Hey y'all! My name is Allison, and I'm the Co-Editor-In-Chief of the Eagle's Tale. This is my final year on staff, as I am a senior. Along with the wonderful world of journalism, I am involved in all things theater. From musical to One-Act, I spend...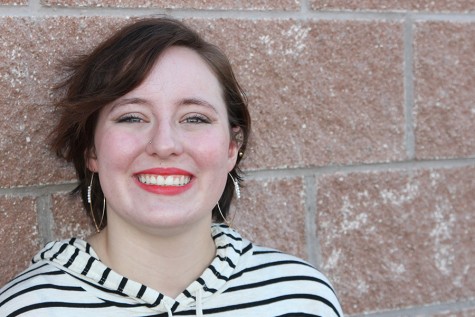 Avery Cummings, Co-Editor-in-Chief
Hola! My name is Avery Cummings, and I am the Co-Editor-in-Chief this year. This is my third year on our amazing staff. In what little free time I have, I play the guitar and piano, and play with my dogs (who do not like each other). I love lipstick and...