Baking their way to success
Student bakery opens for students Monday, Oct. 4.
Bright-colored foods fill the display case bringing a colorful warmth to the room. Voices of people behind the counter welcome you as you enter. The hard work of the culinary classes falls into place as the student body is able to enjoy a sweet treat.
Culinary one and two held the student bakery soft opening Monday, Oct. 4. The bakery is in the CTA building and is open to all students from 8:15 a.m. to 2:45 p.m. on regular school days, and from 8:45 a.m. to 2:45 p.m. on late start days.
"This is a student bakery, not a Mrs. Sharber's Bakery," culinary teacher Kimberly Sharber said. "I asked the students, what do you excel at, and what would you like to cook? That really led the direction. It was really playing to everybody's strengths. It was asking everybody, what are you strong at? How can we incorporate that here?"
Sharber said the district did an excellent job setting up the CTA building and the culinary department.
"I've worked in kitchens for multimillion-dollar businesses," Sharber said. "This kitchen just rivals any other kitchen I've been in. It's just beautiful, we have access to anything a commercial kitchen would need."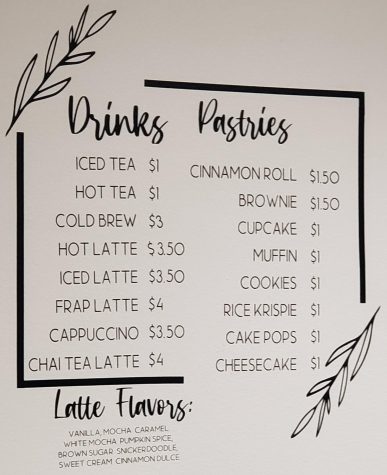 The bakery will have a grand opening at a later date, which will allow the public access to the bakery.
"The staff was so amazing and helpful, even under the pressure of serving around twelve students at once," Boman said. "I was highly impressed by the professionalism the students showed. I highly enjoyed what I bought and I found that my fellow classmates thought the same. I purchased a homemade chocolate chip cookie and a cold brew coffee, both combined were under four dollars and tasted amazing."
All of the students working in the student bakery will be certified through the health department, and have a food handlers license and a food manager license.
"If I didn't have this group, there's no way we could have done this so quickly," Sharber said. "Our school district has made it a priority. They have spared no expense. They invested in the right pieces of equipment. It's taking a lot of little pieces to really make it all come together, but it's seamlessly falling into place."
Sharber said low prices are a priority and the profit margin will be low, but all profit will go towards building the culinary program.
"I have a big personality," Sharber said. "I have big ideas. Ultimately, our goal is to have a food truck. Our goal is to have a competition on a national scale, to not just go to competitions, but to also be [a place] where we host, and people desire to come."
Cupcakes, cookies, muffins and other pastries are $1-$1.50 and drinks cost anywhere from $1-$4.
"I believe the prices are fantastic for the quality of the products, everything seemed fair if not generous," Boman said. "I will be making the CTA Student Bakery a regular stop to get my coffee and breakfast in the morning, and I highly recommend it to anyone who goes to the CTA building."
Leave a Comment
About the Contributors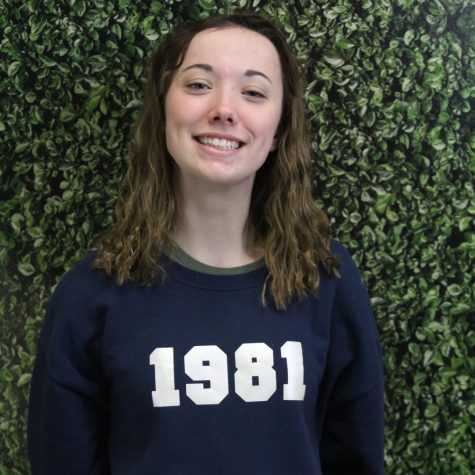 Addie McCord, Staff Reporter
Hello humans, thy name is Addie McCord and I am one of the coolest people you will ever meet. I am a sophomore at Canyon High and this is my second year on staff. Some of my interests include all things retro/vintage, Mamma Mia, broadway, and of course...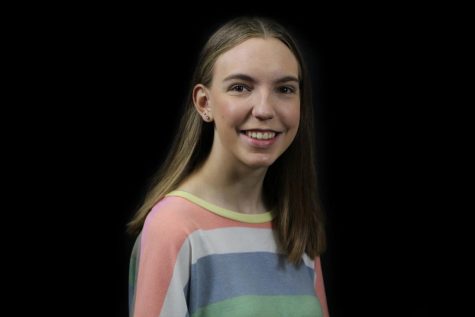 Hannah Backus, Editor-in-Chief
Hello! My name is Hannah Backus, and I am a senior. This will be my third year on The Eagle's Tale staff and second as Editor-in-Chief, and I am so excited to be serving the students of Canyon High once again. Alongside newspaper, I am co-president of...