Boren called to the office
Teacher begins year as associate principal
In May, she walked out of the classroom as a teacher. In the summer, she stepped into her new office as a principal.
During the past nine years, Jennifer Boren mentored and encouraged teachers as an instructional coach and teacher.  Last year, Boren was the chairman of the math department and the Response to Intervention, which focused on teaching in a classroom. Boren was named the associate principal last spring and now fulfills curriculum, assessment and instructional responsibilities in an administrative role.
"
This is the only administrative position I would have sought out, because I am a teacher at heart.
— Boren
"My current position is like my old position, except my old position was only for math and now it's for everything," Boren said. "I don't do discipline or the budget, but I do everything pertaining to teachers. It falls to me to make sure our kids are ready and what we do with our kids who are not successful."
Boren said she is passionate about her position, but the transition requires more time and attention to her new responsibilities.
"One big change is that I am in charge of the master schedule, which is the biggest math problem I have ever done in my life," Boren said. "It's my old job on steroids, because I have added English, social studies, science, the CTE courses, fine arts programs and the 504 program."
As a high school student, Boren said she felt pressure to become a doctor or lawyer, but she felt teaching was an honorable career path.
"I really felt a call to teaching," Boren said. "It is not just a job for me; it is ministry. I made great grades, I had a lot of scholarship opportunities, and I really did have an experience where I felt like I was called to be a teacher."
"
I really felt a call to teaching. It is not just a job for me, it is ministry.
— Boren
Boren said teaching in a classroom has always made her happy, and after 10 years of staying home with her children she returned to her calling.
"I looked forward to being back to the classroom," Boren said. "I had people tell me along the way, 'You should be an administrator.' But this job comes with a lot more documentation and paperwork, and that is not my favorite thing, so I never predicted this twist."
When previous associate principal, Cameron Rosser, was off campus or absent, Boren assumed his duties in his absence. Boren said when the position opened, it made natural sense for her to apply, because she had the experience for the job.
"Mr. Rosser and I have worked very close together over the last few years because our jobs aligned," Boren said. "I was interning to finish my principal certificate and I stepped in and did this job for that one semester."
Before applying, Boren said she sat down with her family multiple times and talked with them about having a more prominent role on campus.
"It is a big change for my kids as well as it is for me," Boren said. "There are blessings to be a mom on campus and there are a lot of not blessings. That was one of the biggest concerns when deciding on whether or not to apply for the job, because it would impact our family, but they were very supportive."
Boren said she will be working alongside teachers more this year with the new teacher evaluation system the state implemented.
"I feel like it is perfect timing for me to step into this job," Boren said. "The system is called T-Test, and it's really an instructional coaching model and one of my favorite things to do is to help teachers get better. I am competitive, and I love working with competitive people, so I am really excited about being able to mentor."
Boren said she never saw herself becoming an administrator when she started her teaching career.
"I never did and still don't desire to be an administrator," Boren said. "This position that I am in is like teacher on steroids, so this is the only administrative position I would have sought out, because I am a teacher at heart."
Leave a Comment
About the Contributors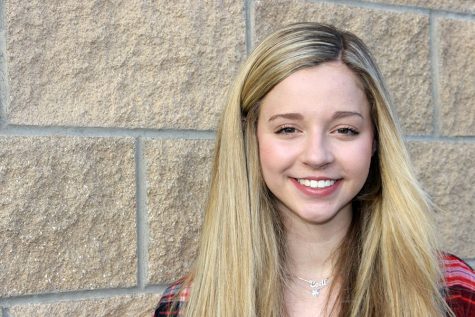 Codi Bradstreet, Editor-in-Chief
Hello! My name is Codi Bradstreet, and I am the Editor-in-Chief of The Eagle's Tale. I am a senior, so this is my last year on staff. I am on the basketball team, I am the senior class publicist, and I am involved in two leadership programs outside...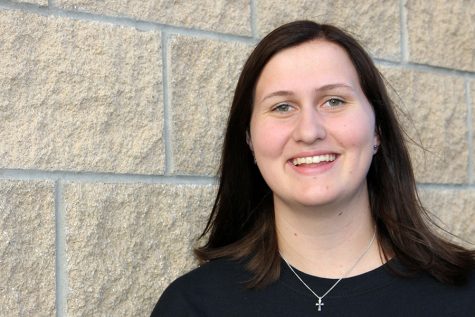 Callie Boren, Fall Co-Editor-in-Chief
Hey! My name is Callie Boren, and I am Co-Editor-in-Chief of the Eagle's Tale. This is my third and final year on staff. I am also the National Honor Society president, senior class president, an officer in the Chamber Choir, and a member of the UIL...