Resolutions made, resolutions kept
Ways to keep your goals for the new year
As the clock rolls forward and 2021 begins, it is that time of (new) year when many people come up with resolutions. According to TIME Magazine, more than half of Americans make a resolution. The most common of these resolutions to be broken are losing weight, spending more time with family and volunteering more. So, to help our readers along their journey of resolutions and how to see them through, The Eagle's Tale provides a few ways to keep your new year goals.
1. Track Your Goals
For iOS and Android users alike it is not only possible, but also fairly easy to download one of the many apps for resolution making. For motivation and tracking your goals, many apps make the process streamlined for everyday use. Such apps include Strides: Goal and Habit Tracker, Yearly Resolutions and New Years Resolutions Tracker. Furthermore, have someone hold you accountable. Talk about your goals with a friend or a parent, and have them help you. You don't want to disappoint yourself, but you definitely shouldn't want to admit to someone that you haven't been following through.
2. Be Optimistic, But Also Realistic
Be specific with your goals. Instead of reaching for an unrealistic goal, consider not only the goal you want to obtain, but also what could get in the way of those goals, such as your schedule or habits. Create a set time for when a goal must be worked toward in a day, but recognize the reality of the goal and your personal limits. According to TIME, some reasons for why resolutions are broken include poor time management and lack of commitment. To prevent this, a clear path with a reachable goal of progress should be developed, whether it be written down in a calendar or planner or put in the notes of a phone.
3. Don't Give Up
Those who do not see their resolution through may feel like they have failed, but it is important to try again. And although persistence is important when trying to reach a new years goal, it is never too late to begin or resume one. Stay positive, be patient and keep going. Given enough time and commitment, working toward a goal will become a habit.
4. Reward Yourself
For accomplishing resolutions or making progress, reward yourself. If the resolution is to read more, buy a coffee after finishing a book. If exercising, it is important to take a day to rest and heal. Additionally, reflect on your progress. Change takes time, and with hard work and some positive reinforcement, reaching goals will not be as difficult as it seems.
Leave a Comment
About the Contributors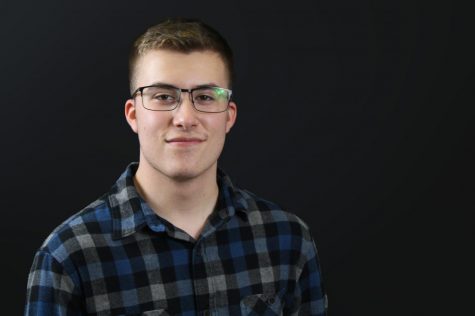 Blake Loria, Editor-in-Chief
Howdy! I'm Blake Loria, and I want to pursue a career in journalism, so I am honored to be serving as editor-in-chief for my third and final year on staff. As a senior, I am quite involved around Canyon High, so when I am not editing or practicing for...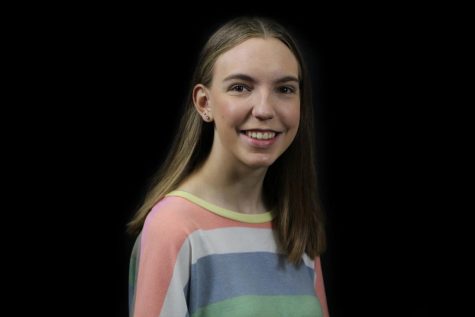 Hannah Backus, Editor-in-Chief
Hello! My name is Hannah Backus, and I am a senior. This will be my third year on The Eagle's Tale staff and second as Editor-in-Chief, and I am so excited to be serving the students of Canyon High once again. Alongside newspaper, I am co-president of...