EP achieves excellence the 'First Time'
Liam Payne released his new EP (extended play record–a mini album if you will), "First Time," Aug. 24. It was a long time coming, but believe me, it was worth the wait.
Before I head into excited blurbs about each of his new songs, I would like to explain why this EP is so exciting to non-fans of Liam Payne and/or One Direction. One Direction has taken a hiatus since early 2016. In that amount of time, Harry Styles has released an album, Louis Tomlinson released four singles and is now working as a judge for the X-Factor, Niall Horan released his album, and Liam has been promising his fans an album for . . . a long time. He released five songs prior to Aug. 24, when he dropped four more. This EP is not the album we were promised, but it will do.
"
The first time I heard 'Depend On It,' I immediately thought it could be a 'James Bond' ballad."
— Aryauna Thompson, 12
The first song on Payne's tracklist is titled "First Time," like the EP itself. The song mirrors his latest single, "Familiar," in the Latin rhythms and minor accidentals written into the guitar parts. While "Familiar" was recorded with Colombian artist, J Balvin, Payne is accompanied by French Montana throughout "First Time." Montana brings a taste of R&B (rhythm and blues) into the music, yet complements rather than overpowers Payne's vocals. The beat sounds as though it would make a great club or party song. Or, if you are like me, a great song to jam out to in the car when "no one is watching," but other drivers still stare as they pass the car jam session. 
The next track, "Home With You," brings an entirely different form of upbeat emotion. The first time I heard this, I admit I did the salsa move with my arms and shoulders that you typically see all the nerdy wallflowers doing at junior high dances. Payne uses steel drums in his chorus, which is a cool effect that contrasts from the dramatic pre-chorus. The unique and playful beat makes me immediately want to sing and dance. While all these aspects are great, my favorite part of the song lasts about 0.5 seconds. Payne's use of the word "joshin'" brings me much more joy than it probably should, but it complements the fun tone of the song so well.
"
Payne brilliantly wove all different forms of influence into his work and added a relatable depth to his music which everyone can relate to."
— Aryauna Thompson, 12
Featured third on his EP, "Depend On It" shows us a side of Payne we have never seen in his solo work before. The track is an unusual diversion from Payne's trademark club beat. In a soulful piano ballad, we hear beautiful vocal work–something we do not see on display in any of his previous songs. The first time I heard "Depend On It," I immediately thought it could be a "James Bond" ballad. An unpolished ballad, yes, but it radiates some serious "James Bond" vibes nonetheless. The emotion in Payne's voice seemed to bleed through my headphones to the point I could feel his passion, anger and anguish. I could see the black and blue encompassing his heart.
The last track is one of my favorite Payne songs ever. "Slow" is a helium-filled pop song with subtle R&B roots. The sub-drops and lifts just before and after the chorus add an extra layer to the piece. They not only transition Payne in and out of the repeated lyrics, but transport him through the different beats and textures of the song. The various effects and texture changes throughout the track show a hint of EDM (electric dance music) influence in addition to Payne's typical R&B style. There is always some serious head-nod action when I hear this song.
Each of the tracks are amazing individually, but what really makes this EP unique, is the journey Payne conveys through the entire work. It is a representation of a rocky relationship experience. "First Time" shows the emotion felt when intrigued by a person. The casual, up-beat feel goes along with the exciting and non-committal interest. "Home With You" is a representation of the feelings during the "honeymoon phase" of a relationship when one is slightly more interested in the person one is pursuing. "Slow" is when one accepts the relationship is flawed and begins to brace for the impact of an inevitable split, and "Depend On It" is a defeated ballad which reflects lost love and the bleeding hearts behind nearly every break-up.
Overall, Payne's first attempt at an "album" was a huge success. Payne brilliantly wove all different forms of influence into his work and added a depth to his music to which everyone can relate to. The excellence of this EP went much deeper than merely surface-level. Payne's "First Time" achieved excellence the first time.
About the Contributor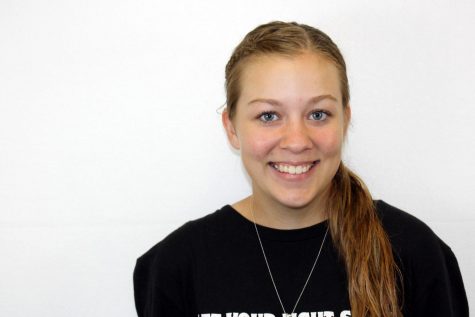 Aryauna Thompson, Staff Reporter
Hello! This is my third year as a staff reporter on The Eagle's Tale staff. I am incredibly excited to yet again work with such an incredible team of journalists. Outside of The Eagle's Tale, I am very active in the Soaring Pride Band, UIL Academics,...