'Red Dawn' back in full force
The trend of awful remakes has been defied with the 2012 version of the hit 80s film "Red Dawn." We attended an early preview of the movie at the Alamo Imax theatre in San Antonio which was promoted by the producers Filmdistrict. The film is action packed and kept the audience on the edge of their seats until the "punch in the face" ending.
The movie plot surrounds a group of teenagers who create a rebellion militia to fight back against a North Korean invasion of their home. They call themselves the Wolverines and create chaos in the name of freedom. Directed by Dan Bradley and written by Carl Ellsworth and Jeremy Passmore; the film recreates the original 1984 classic with revisions to accommodate a new audience.
The morality of the storyline stems from not just fighting for one's country, but fighting for one's family. The changes made in the current version, such as a North Korean invasion and the twists at the ending, created a more relevant and relatable story. Aside from the plot and overall action, the character relationships and love stories were underdeveloped and anticlimactic. For instance, the two main character's sibling relationship was never fully explained or resolved, leaving the audience confused.
The film starred Chris Hemsworth, Josh Peck, Josh Hutcherson, Adrianne Palicki and Isabel Lucas. Thor replaced thunder with bullets, Peeta put down the break and picked up a rifle, and Josh Peck finally made a comeback.  The actors were spot on with their portrayal of the characters and their emotions. The suspense and action is balanced out by the use of comic relief that entertained the audience throughout the film.
The camera work was shaky during intense action shots which confusing the viewers and taking away from the combat, but the music made up for it with dramatic scores that added to the emotion of the scene.
Overall, the remake was successful. Aside from small mistakes the storyline is remarkable and well worth your time and money. The movie will be released to the general public Thanksgiving Day.
Leave a Comment
About the Contributors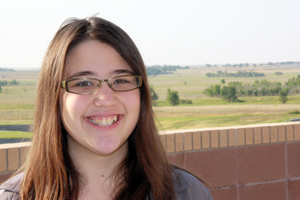 Jayden Beatty, Associate Editor
Hello everyone! My name is Jayden Beatty, and I am a senior at Canyon High. I am the associate editor of the Eagles Tale this year! This is my third year on staff and I am excited to bring the students of Canyon High another year of awesome news coverage....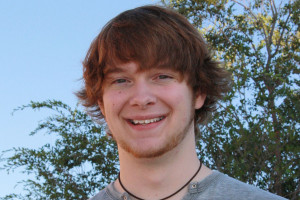 Josh Collins, Associate Editor
This one time, in Australia… Hello everyone! My name is Josh Collins, and I am an associate editor. I am a senior at Canyon High and am involved with several clubs and organizations. I am the president of Key Club, the president of National Honors...